The Future of the Beauty Industry: Challenges, Trends, and Vegan Cosmetics
ON DEMAND WEBINAR
(register and receive access to the recording immediately)
V-Label is the first certification both for vegan and vegetarian products that must not be tested on animals. Since 1996, V-Label has certified more than 50.000 products from food and non-food companies worldwide.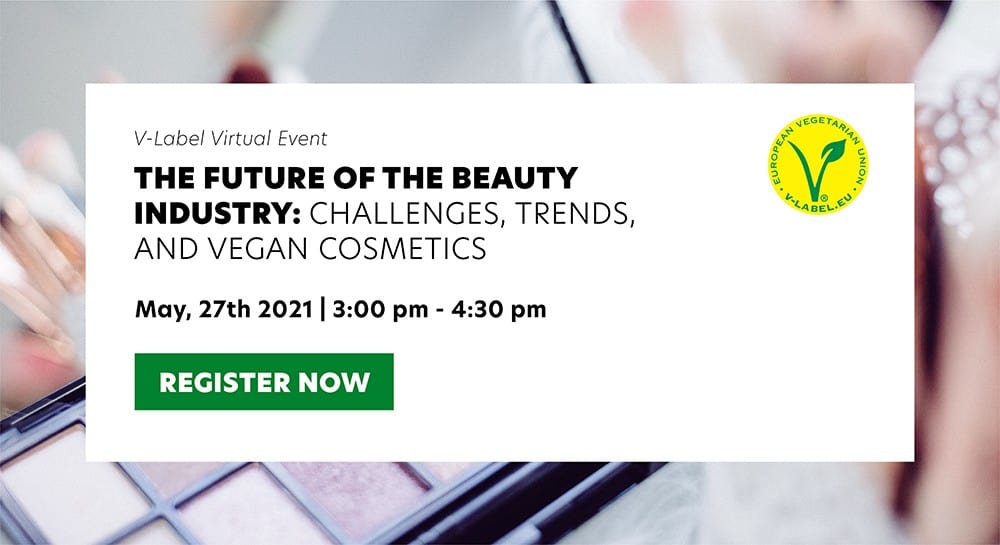 Webinar description:
Since the demand for vegan and vegetarian cosmetics and beauty products is continuing to rise, this event will help you learn more about the market. Whether you are simply interested in this industry, planning to enter it, or are already established with your brand, we will present you important marketing techniques, give you an overview of current topics, and answer your questions.
We will talk about the differences between natural, vegan, cruelty free, and vegetarian cosmetics, the huge need for transparency in this industry, the challenges which come with it, and of course share best practices that help our brands succeed.
For this event, we are featuring top speakers from all over Europe:
About V-Label
Across the globe, more than 50,000 products from more than 4,300 licensees now carry V-Label. V-Label, established in Switzerland in 1996, is an internationally recognized, registered seal for labeling vegan and vegetarian products and services. It is a reliable, go-to shopping guide for consumers.