Free V-Label webinar: The importance of vegan cosmetics in the beauty industry
Market trends, consumer perceptions and challenges
Cosmetics (skincare, hygiene, make-up, sun protection) is one of the few products consumed by all genders and generations, whereby vegan cosmetics gain more and more importance on the market. The vegan cosmetics industry is expected to be growing at a growth rate of 7.02% in the forecast period of 2022 to 2029 and is likely to reach USD 27.02 billion by 2029.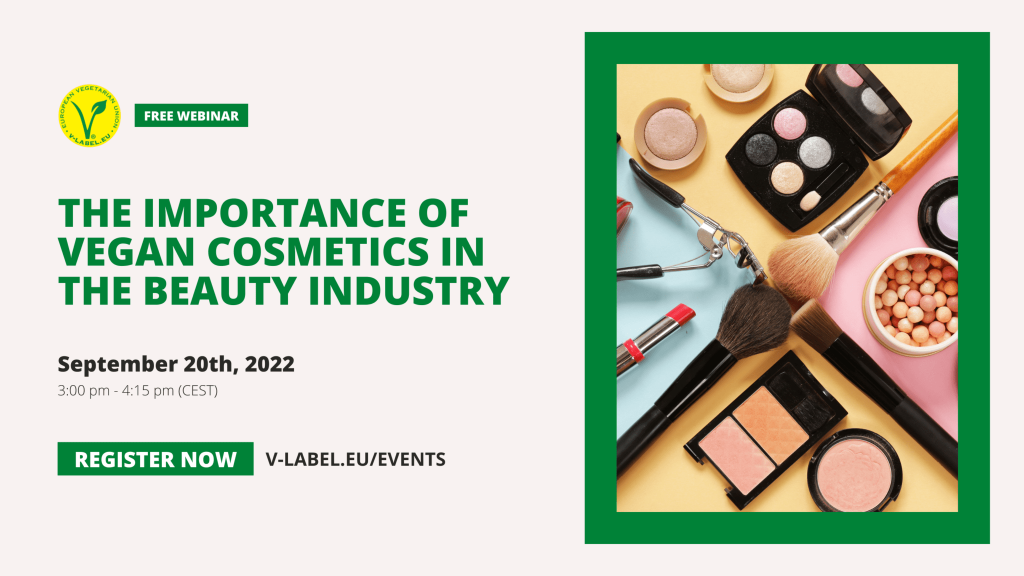 Consumer perceptions are very different as the industry is struggling with misleading terms and incomprehensible product compositions (guanine, lanolin, collagen). This can be very challenging for young brands trying to establish their products on the market. During our webinar, you will get a compact package of information about market trends, consumers' behavior, challenges and solutions.
About V-Label
Across the globe, more than 50,000 products from more than 4,300 licensees now carry V-Label. V-Label, established in Switzerland in 1996, is an internationally recognized, registered seal for labeling vegan and vegetarian products and services. It is a reliable, go-to shopping guide for consumers.