V-Label's Food Industry Guide: Plant-Based Meat
Working towards a meatless future is the goal of many start-ups, associations, and key players in the food market. In the past year, Europe's plant-based market grew by 49%, and numbers will still grow explosively until 2050 with an estimated sales of $1.4 trillion, according to the latest studies. The range of products is large and innovative! In the UK and Germany, plant-based sausages, burger patties, and cold cuts lead the sector of meat alternatives.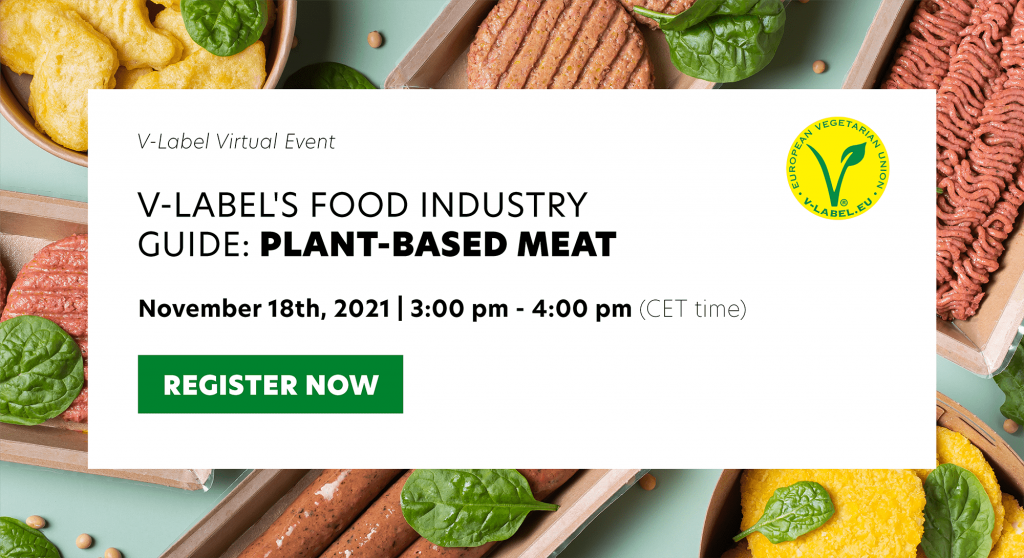 During our webinar, not only will you get to know the history and products of two key market players: Planted and Endori, but you will also get access to consumer insights and recent numbers about this innovative market from the research group FMCG Gurus, as well as trends and inspiring news from an alternative protein brand expert.
For this event, we are featuring speakers from all over Europe:
Michael Hughes, Head of Research and Insight at FMCG Gurus
Marion Höchli, VP Business Development Europe at Planted
Friedrich Büse, Founder of Endori
Miguel Serrano, alternative protein brand expert at Vidyalto
Swantje Tomalak, moderator
About V-Label
Across the globe, more than 50,000 products from more than 4,300 licensees now carry V-Label. V-Label, established in Switzerland in 1996, is an internationally recognized, registered seal for labeling vegan and vegetarian products and services. It is a reliable, go-to shopping guide for consumers.