Europe goes plant-based: Insights and how-to's for small medium brands
The European plant-based food sector has experienced explosive growth during the last two years. According to consumer reports, the market grew from 2.4 billion EUR in 2018 to 3.6 billion EUR in 2020. The pandemic furthermore accelerated this growth because customers are increasingly conscious of their health — this and more were topics of V-Label's latest discussion with panelists all over Europe. Between research scientists to retailers to CEO's, this is what we've gathered:
The biggest markets show the biggest growth… but we made it our mission to showcase how cutting-edge innovators come from all corners of the continent. Let's crunch some numbers first:
The biggest markets in Europe were the United Kingdom and Germany. The UK market was worth 502 million euros, up 36 percent from 2019, and the German market was worth 357 million, up 76 percent from 2019.
The most popular meat-substitute products in the UK were plant-based sausages and frozen burger patties and cold cuts, while the most popular products in Germany were plant-based refrigerated meats and cold cuts and meat spreads. One promising innovation in this field is whole cuts, plant-based steaks with convincing taste and texture.
Meanwhile, the market for plant-based milk was worth 1.6 billion EUR in 2020. Germany was the highest earner with 396 million EUR, up 42 % from 2019, and Spain was the second highest with 318 million, up 13 % from 2019. Oat milk was the most popular dairy substitute, followed by almond and soy milk.
How this Spanish feta cheese startup competes with big brands
One innovator with plant-based cheese is the Barcelona-based startup Ilowu. Under the brand Yes.But, the company sells six varieties of refrigerated plant-based cheese. Their best-selling product is feta cheese, because there are many players in plant-based mozzarella and cheddar but fewer with feta and Parmesan.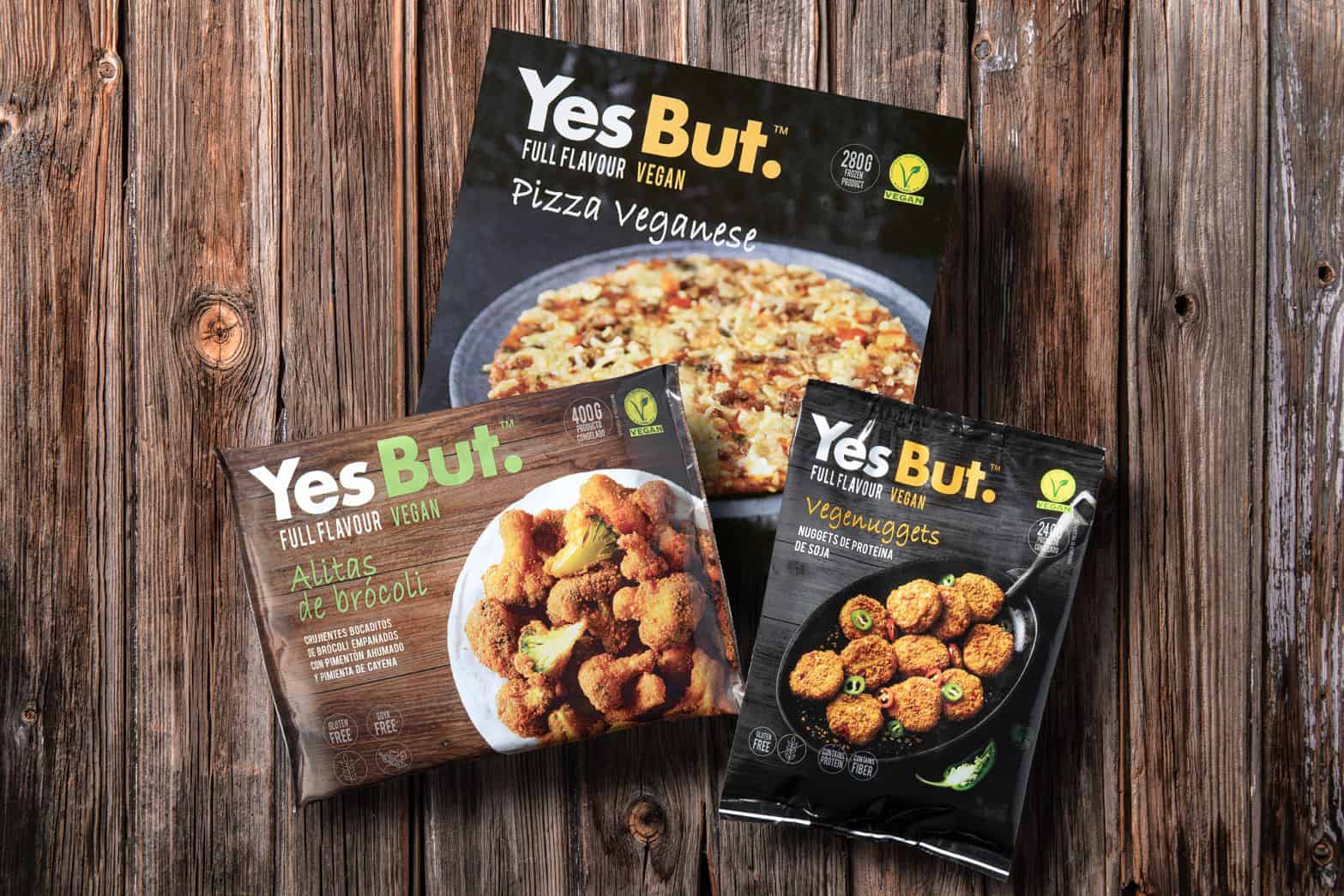 How does this small company compete with major players like Nestle and Unilever, who buy brands and whole industries? "Their strategy is to have few clients and many markets. Instead of spending time dealing with details, such as setting prices and scheduling deliveries at many different retailers, Yes But focuses on three key relationships. A big distributor puts their product in independent stores. An online store increases internet presence. One big retailer reaches a large number of customers," the panel concludes. 
The goal is for customers to see the products in as many places as possible. To achieve this goal and be successful, business owners have to choose the right partners.
The size, weight, and price of the product are also essential to consider. If the weight is too much or the price is too high, the customer might choose a different product. Keeping prices low might jeopardize profit margins, but it is the risk if affordability leads to more sales.
The same startup also offers plant-based sauces in the UK, refrigerated mayonnaise in Spain, frozen foods in Finland, and will soon offer ready-made meals in the Netherlands. Their other products include broccoli wings and soy protein nuggets. During the Covid-19 pandemic, Ilowu launched 24 different products under two brands.
How to get your products to appear in stores? "Retailers are always looking for new products," panelists agree
Individual brands are only a small part of the retail universe. Retailers have to respond to suppliers, consumer trends, online competition, and more. Their plant-based strategies interact along several dimensions within their own business area as well as outsiders' activities. The more advanced the market, the more factors the retailers must take into account.
Retailers are always looking for new products. For a business to put its product on store shelves, the business owners have to decide what kind of product they want to sell, which customers they want to reach, and which retail chain they want to contact. Adding new products in retail is called category management, and there are four steps in the process. "Make up your mind before you reach out to a retailer—What's the problem of the retailer, and how can I help them with my product?—so that you have a better position to enter the shelves," Floor Buitelaar Consultant and Founding Partner at Bright Green Partners suggests.
4 tips how to get your products on shelves:
1. CONTACT

Contact the category manager by phone or email. Don't expect a reply because they often receive around twenty offers per day. Be concrete—list the details of the product, ingredients, prices, and estimated profit margins. If the product is listed at another retailer, those results can be used. Focus on retail language. Many startups have good ideas but no sales experience, so it is essential to find an advisor with experience.
2. NEGOTIATION

Meet with the category manager and discuss the amount of shelf space your product will use, the price, and the promotion budget. Also define your brand or private label positioning. Competition is fierce, shelf space is limited, and private labels are becoming increasingly popular.
3. TRIAL PERIOD

After the retailer defines your starting date, you have six to eight weeks to prove the rotation of your product on the shelf. Send people "on the ground" to check the store and ensure that the product is positioned well. Watch how competitors' products are positioned. During this time, it is most important to do as much promotion as possible. You can use signs, posters, tastings in the store, and social media promotion.
4. MAINTAINING

The main focus is not entering shelves but maintaining your spot on the shelves. This is especially crucial during the first eight weeks. Retailers have regular shelf space "mutations" every six months and larger ones around every three years.

Many category managers want to replace animal-based products with plant-based alternatives. Ask yourself: what problem is this retailer facing, and how can I help?
A retail success story: ice pops from London kitchen
Cecilia Thomas started by selling all-natural fruit-based ice pops based on cocktails: Poptails by LAPP. She branched out into non-alcoholic ice pops and plant-based ice cream and sorbet. What started in a London kitchen is now sold in the UK, France, and Belgium.
She attributes the success of her product to a combination of factors. Colorful packaging stands out and is immediately recognizable. A short list of ingredients assures customers that the product is health conscious. Promoting the product at events raises brand awareness, including at music festivals and vegan festivals like Veggie World.
However, one crucial step gave access to retailers and distributors. That step was getting the product certified as vegan.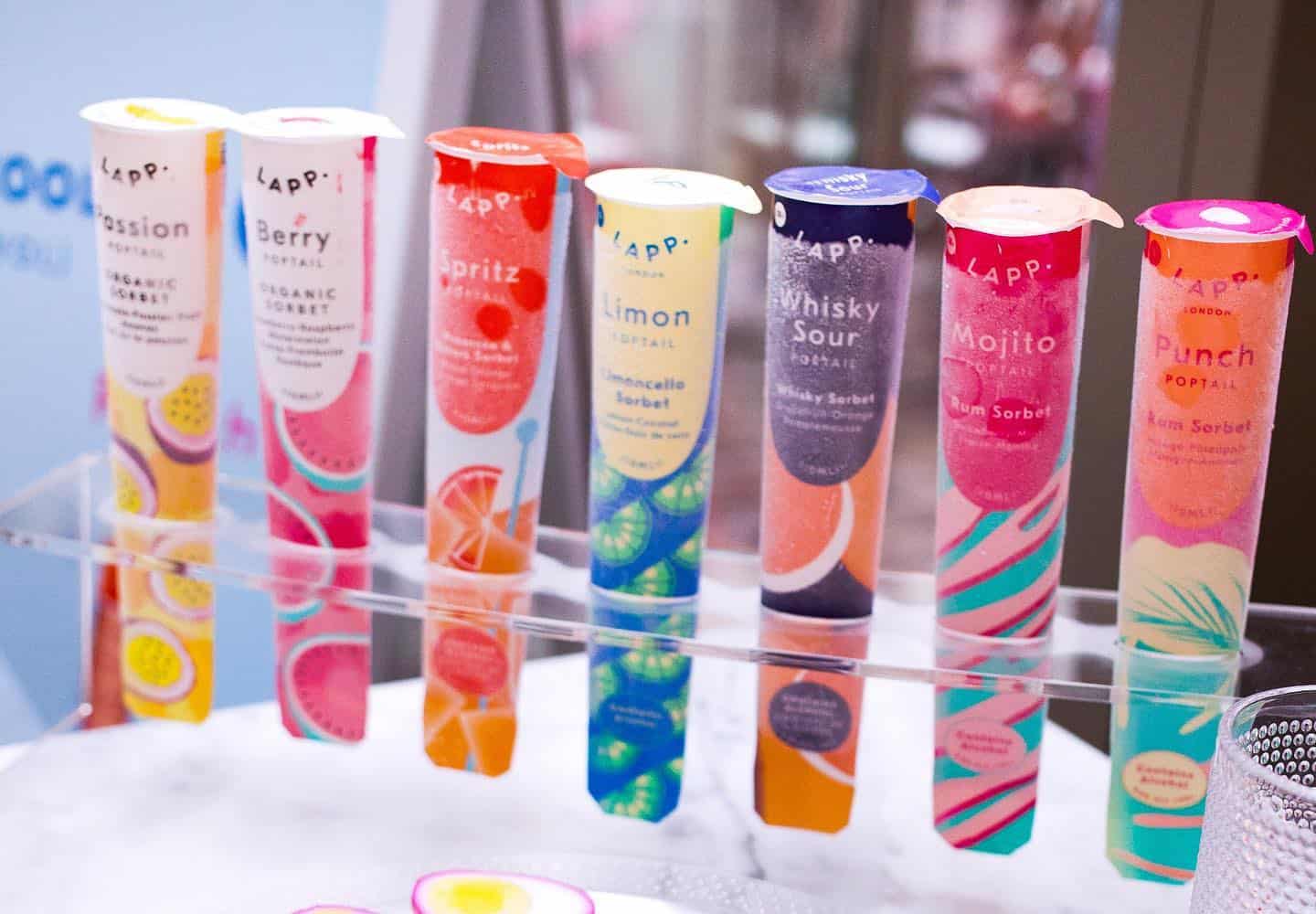 How can certification enhance your chances on the market
A V-Label certification helps companies promote transparency and clarity with their product. For consumers, it is an easy and effective yellow label. If you see it in a shop, you know that the product is vegan.
Recent survey results found that 92 % of customers prefer an official label of vegan certification, and 45 % would only buy products with an official label. V-Label is the leading and best-known food label in Europe. Of customers surveyed, 95 % had heard of it. The independent auditing process associates the label with quality. Customers are willing to pay more for products with V-Label certification. "We want companies to promote transparency, to promote clarity with their products. For the consumers, we hope to give an easy and effective way of knowing, when you are in the shop, if a product is vegan and vegetarian," Katharina Kretschmer, Head of V-Label Germany confirms. 
V-Label checks every single step of the production process to make sure that a product is vegan. The cost of certification depends on your company, how many products you want to certify, what kinds of products, which country you're based in, which countries you want to sell it in. V-Label will perform regular audits, check the production site. Companies pay for the audits, for the initial product check, and the yearly license fee to display the V-Label certification on their product.
In the future, V-Label certification plans to expand to certify non-food products such as cosmetics and even restaurants. As vegan products become even more important in the twenty-first century, it is essential to provide clear communication with customers and highest quality standards.