V-Label unveils new labels, marking global growth
V-Label, the world's leading vegan & vegetarian trademark, has unveiled its updated label designs. Across the globe, more than 50,000 products from more than 4,300 licensees now carry V-Label.
Due to V-Label's continued growth and expansion outside of European markets, the new labels represent a needed update, ensuring that both consumers and producers globally may benefit from clear and transparent labeling of vegan and vegetarian products and services.
"The expansion to new markets makes us very happy. V-Label directly helps more than 30+ non-profit organizations across the globe with income generation that enables them to fund work which is very much aligned with V-Label's global vision," comments V-Label founder Renato Pichler. "We strive for a world where vegan and vegetarian products are widespread, popular, and easily recognizable."
The new labels ensure easier differentiation between vegan and vegetarian products, which increases transparency and helps consumers find the products they want and need. The vegan label remains similar to its previous version, with updated text to indicate the global character of V-Label. The vegetarian logo has received an overhaul, with a green background to stand out more and ensure contrast. Producers will have access to labels to use on transparent or monochrome packaging, as well. We are confident our consumers will become familiar with the new labels very soon.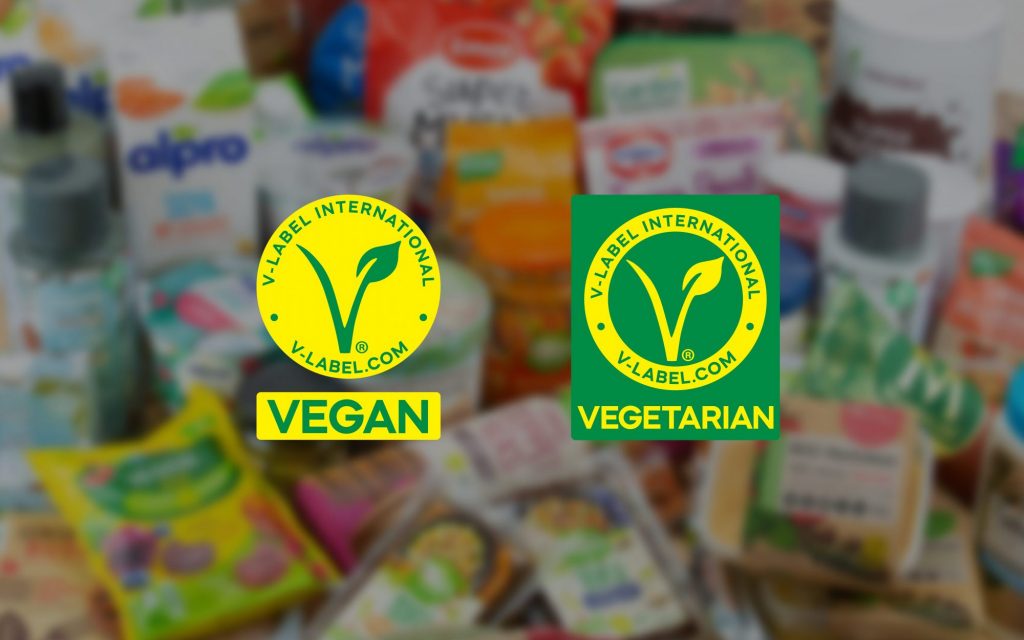 Identifying plant-based options at a glance
Thanks to visible and recognizable labeling, more than a third of the world's population knows V-Label. When scouting for dietary choices aligned with their values, seven out of ten consider products with V-Label healthier and 57% simply trust it more. By exploring a variety of plant-based choices with V-Label, consumers can reduce their emissions, water, and deforestation footprint.
"We expect that the change on the majority of the certified products will take up to two years. This is due to a large number of certified products," Co-Director of V-Label International, Martin Ranninger, says of the new labels . "The time we set for the change is long enough for producers and retailers not to have to throw away any of the existing printed packaging. We of course do not want to contribute to meaningless waste."
V-Label is an internationally recognised, registered trademark for labeling vegan and vegetarian products and services established in Switzerland in 1996. It is a reliable, go-to shopping guide for consumers. With more than 25 years of experience labeling products and engaging experts in quality management, food technology, chemistry, cosmetology, and marketing, V-Label is the frontrunner of a global movement. As such, we cooperate with businesses, retailers, consumers, and campaigners.
Press contact: tim.de.smet@v-label.com