Free V-Label webinar: The rise of vegan fashion
In March 2023, we celebrated V-Label's Vegan Fashion Week.
During the webinar, our speakers shared valuable insights about the differences between vegan, sustainable, and ethical fashion, some incredible 'next-gen' materials, and the huge need for transparency in this industry, among other topics.
Our guest speakers were:
Ary Ohayon, Founder of the French accessory brand Arsayo and co-organizer of the F.A.K.E. Movement for Vegan Fashion in Paris and Los Angeles
Rebecca Cappelli, Award-winning French filmmaker and animal rights activist based in Switzerland (her film, SLAY is available on Waterbear)
Eşref Hilmi Açık, Co-Founder of the plant-based material manufacture Oleatex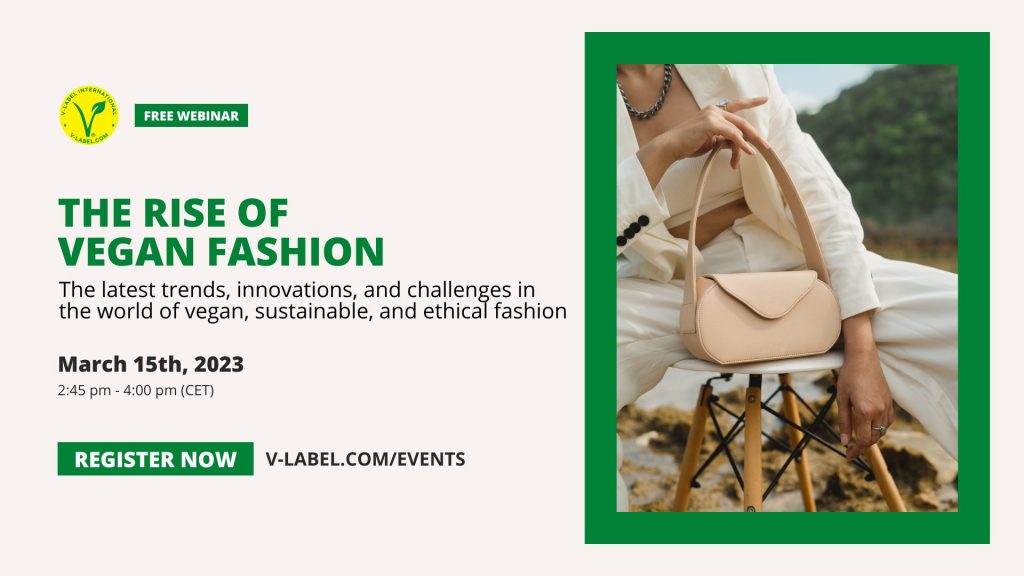 About V-Label
Across the globe, more than 50,000 products from more than 4,300 licensees now carry V-Label. V-Label, established in Switzerland in 1996, is an internationally recognized, registered seal for labeling vegan and vegetarian products and services. It is a reliable, go-to shopping guide for consumers.