V-Label's Food Industry Guide: Plant-Based Dairy
Opportunities, consumer insights, and trends
Plant-based dairy products are the future of food. Already worth US$1.4 billion in 2019, the vegan alternatives to cheese, butter, creams, ice cream, spreads, dips, and drinks are still on the rise. The global vegan cheese market size is expected to grow at a compound annual growth rate of 12.8% over the next six years.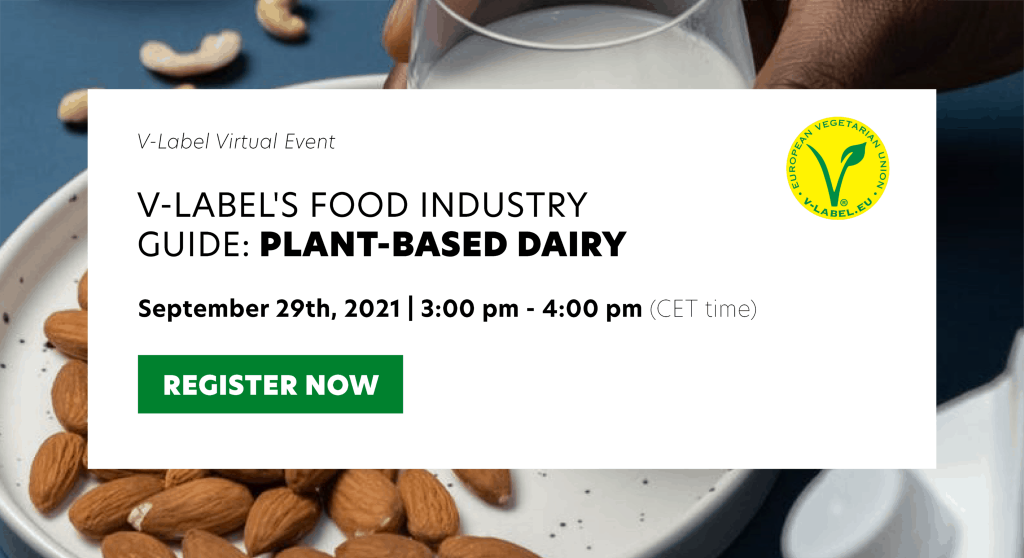 Learn everything you need to know about the different plant-based dairy alternatives and challenges as we discuss with several market-leading dairy-free brands during our upcoming webinar on September 29nd from 3:00 pm to 4:00 pm.
Along with Michael Hughes, Head of Research and Insight at FMCG Gurus, we explored the latest consumer insights. FMCG Gurus provides market research and insight into consumer attitudes and behaviors across the food, beverage, and supplement markets around the world. FMCG Gurus are dedicated to being a world leader in consumer insights and market research.
About V-Label
Across the globe, more than 50,000 products from more than 4,300 licensees now carry V-Label. V-Label, established in Switzerland in 1996, is an internationally recognized, registered seal for labeling vegan and vegetarian products and services. It is a reliable, go-to shopping guide for consumers.