The Future Is Tasty (And Fair!): The Great Wave of Plant-Based Fish and Seafood Is Coming
How the plant-based seafood sector went from a neglected underdog to reaching triple-digit growth
Our freshest update on plant-based seafood is here.
The value of the market has experienced meteoric growth since we published our previous edition: The plant-based seafood market is expected to increase at a 5.8% CAGR from 2023 to 2033, from $804.6 million in 2023 to $1.2 billion by 2033, according to Future Market Insights.
Furthermore, according to GFI, just in 2022, plant-based seafood achieved €43 million in sales, a significant increase from the €10 million sales in 2020.
Market growth has resulted in the attraction of new investments in this industry, leading to a significant increase in the number of companies involved in this sector: in our previous edition, there were only 50 alternative seafood brands globally. Today in 2023, there are around 200 alternative seafood brands. It's never been a better time to jump into the alternative seafood market.
So, what will you find in this update?
Renewed market numbers, containing the most recent numbers on value, sales, and market projection.
Addition of investments made within the plant-based seafood industry and top investors.
Updated consumer insights featuring taste and texture demands, environmental and health concerns, and plant-based seafood perception.
Addition of new relevant brands in the industry
Get our latest updated whitepaper on plant-based seafood down below!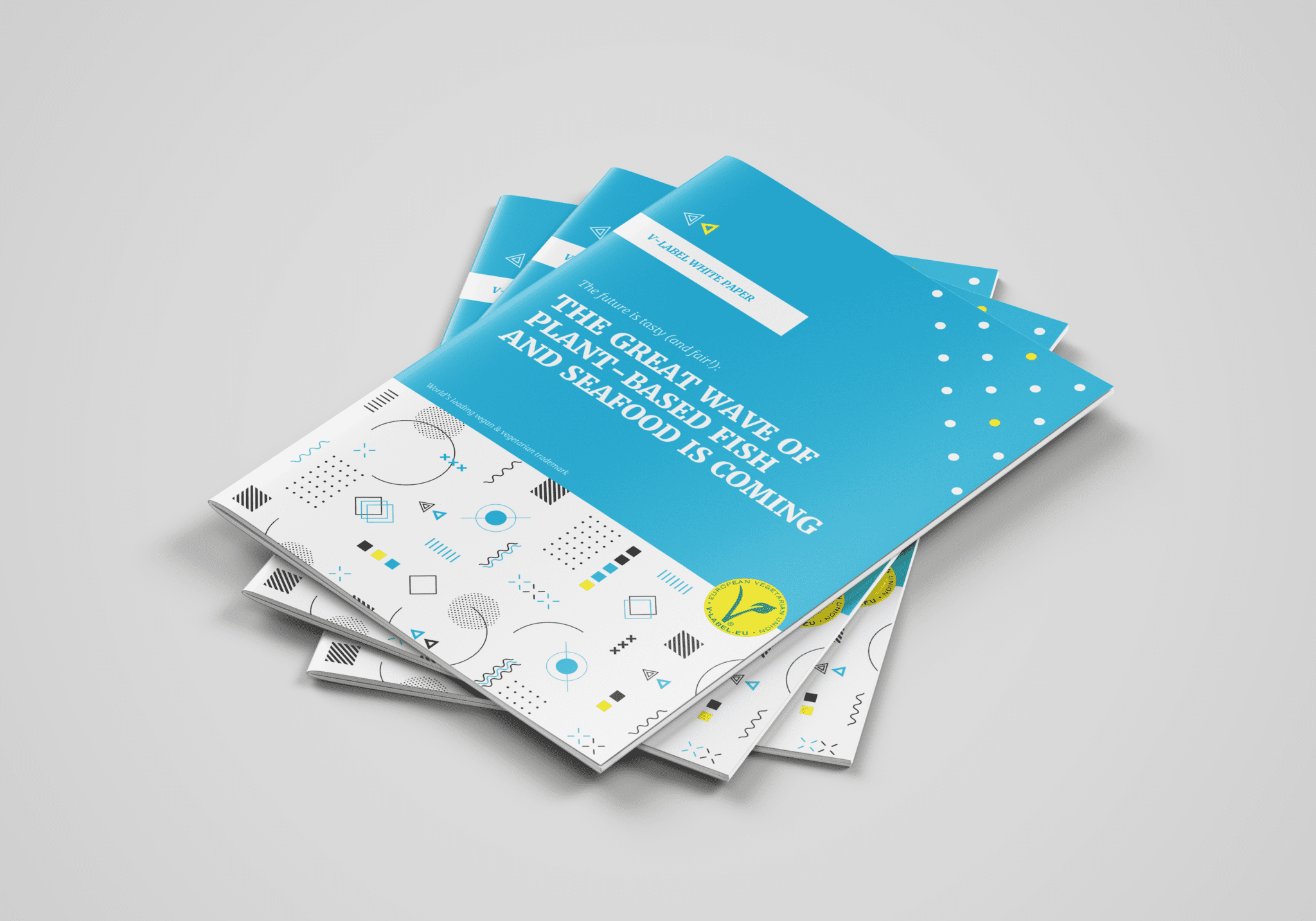 About V-Label
Across the globe, more than 50,000 products from more than 4,300 licensees now carry V-Label. V-Label, established in Switzerland in 1996, is an internationally recognized, registered seal for labeling vegan and vegetarian products and services. It is a reliable, go-to shopping guide for consumers.