Free V-Label webinar: Gut health and dairy alternatives
Consumer needs, trends and product development
Plant-based foods are healthier. Period. Both for humans and the planet. This is not only our gut feeling but increasingly a science-based fact. As a matter of fact, regardless of whether they have any particular health issues, 66% of customers are interested in digestive health products. While 43% use probiotics and are changing their diets, 56% look for food and drink products that help boost their digestive health.
Businesses may take advantage of these trends by positioning their products around aiding the digestive and immune systems. Plant-based food producers may benefit even more, since plant-based foods are highly regarded as being beneficial for digestive health. During our webinar, you will learn about consumer gut health and dietary choices, as well as advances in vegan dairy alternatives.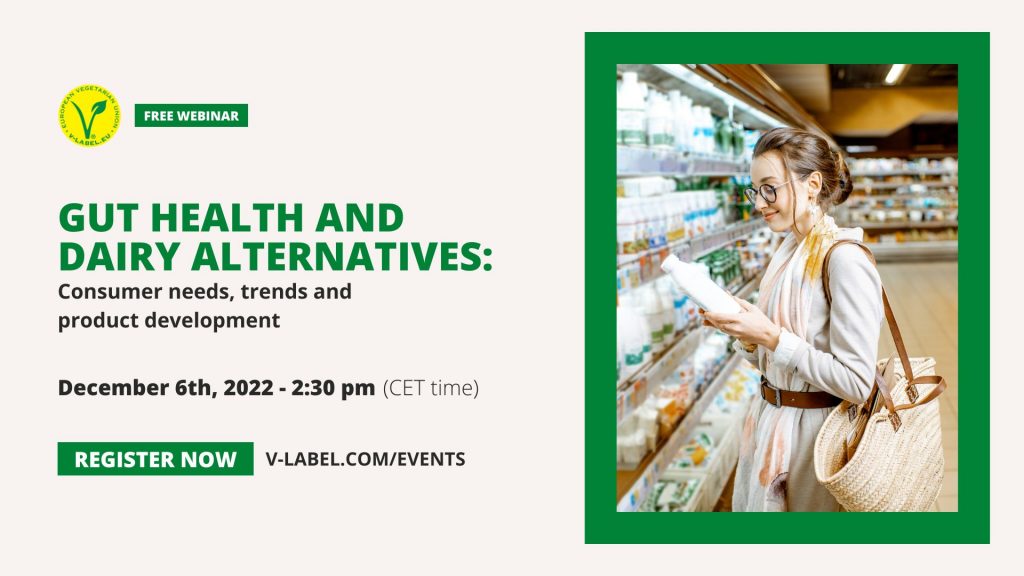 Get the recording for V-Label's virtual event about gut health and dairy alternatives from Tuesday, 6th December 2022.
About V-Label
Across the globe, more than 50,000 products from more than 4,300 licensees now carry V-Label. V-Label, established in Switzerland in 1996, is an internationally recognized, registered seal for labeling vegan and vegetarian products and services. It is a reliable, go-to shopping guide for consumers.