The Rise Of Plant-Based Meat Products In Retail: Market Trends And Fresh Consumer Behavior Insights In Europe
In 2022, the plant-based meat industry is absolutely on the rise and won't stop: according to the latest predictions, this industry will grow at a 9% rate for over the next three years.
How do consumers think and go about their food choices in a world that's been shifted by the pandemic, increased health awareness, tech innovations, and everything in between? What plays a key role and how can you adapt your go-to market strategy based on these trends? From flexitarians (who make up 42% of the global population nowadays) to open-minded meat eaters, get the latest consumer insights from all across Europe.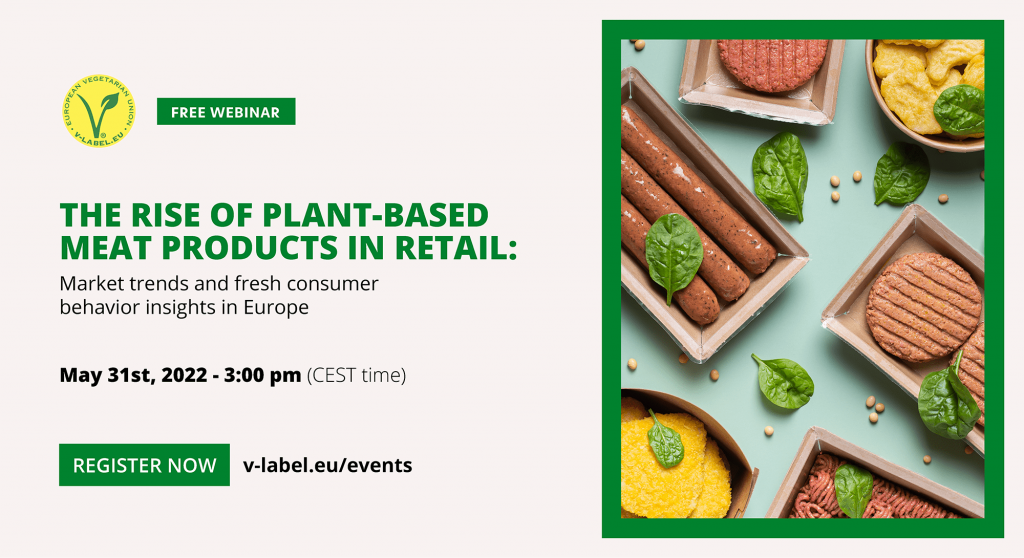 About V-Label
Across the globe, more than 50,000 products from more than 4,300 licensees now carry V-Label. V-Label, established in Switzerland in 1996, is an internationally recognized, registered seal for labeling vegan and vegetarian products and services. It is a reliable, go-to shopping guide for consumers.