Become a Local V-Label Representative
Bring your passion and skills and join us in creating a world where vegan and vegetarian products are widespread, popular, and easily recognisable.
About V-Label
V-Label GmbH in Switzerland, as the owner of the trademark rights, coordinates the international cooperation on the V-Label. The V-Label has been an internationally recognized and protected trademark since 1996. All decisions are made in cooperation with the vegetarian and vegan organizations involved (e.g. Swissveg, ProVeg, Vegane Gesellschaft Österreich).
Since most of the certification work takes place locally in individual countries, the majority of the income remains locally. This allows the control work to be carried out professionally and local organizations to be supported. A small part of the income goes to V-Label GmbH in Winterthur to maintain brand protection and to extend it to other countries and product categories. In addition, the company also co-finances the international advertising for the V-Label, operates the international website and databases, and ensures through coordination that the controls are equally strict in all countries.
Job Details
Location: worldwide, except countries where we already have V-Label representatives*
Application deadline: Open until filled
Start date: As soon as possible
You benefit from

an additional source of funding and exchange opportunities with other organizations and food companies
ready-to-use licensing documents and marketing materials
more than 20 years of experience collected by an international community, provided through various communication channels
good reachable support via video conference tools, phone, instant messenger, etc.

People, animals, and the environment benefit from license revenues that are effectively invested in local charitable projects
Consumers benefit from particularly good quality management due to the local presence of representatives and a label that they can quickly recognise abroad or on imported products
Due to the local presence of the representative, companies benefit from a customer service that speaks the local language and knows the local conditions.
Responsibilities
Certification and Licensing

Certification and Licensing of vegan and vegetarian products on the basis of the V-Label criteria
Negotiating contracts
Creating price offers
Invoicing
General customer care
Coordinating on-site inspections
Pursuing trademark infringements

Sales

Developing and implementing a local sales strategy
Taking online and in-person actions to acquire new customers
Visiting international fairs and other events for proactive acquisition
Defining and tracking monthly/quarterly sales goals
Marketing (B2B and B2C)

Developing and implementing marketing and communication strategies
Developing social media and blog posts, press releases, articles, and other communication materials
Developing and designing assets for local marketing activities
Managing and building relationships with media and digital influencers
Coordinating press inquiries and interviews
Increasing brand awareness

Other

Translating internal documents (forms, contracts, marketing material, etc.)
Attending meetings and calls with the international team as required
Developing knowledge of plant-based related issues and trends
Requirements
A team of at least two people
Professional experience in certification, nutrition, quality management or food science and marketing & sales
Excellent English (level: minimum ca. C1) and local language (level: minimum ca. C2) skills; any additional language is a plus
Main contact person is available Mo-Fr, 9-5 for meetings
You can contribute at least 20 hours per week to the V-Label project
Your organization is not selling any consumer goods themselves (except merchandise).
You are willing to travel to international V-Label meetings
You can assure data protection and data safety
Strong collaboration and excellent interpersonal skills with a positive & proactive work attitude and the ability to maintain positive employee relations
Willingness to communicate effectively with a wide range of international people, both in person and via telephone/online
Willingness to undertake appropriate training as required
Preferred:
NGOs (especially those promoting vegan and vegetarian lifestyle)
Your organization does not promote other vegan and/or vegetarian labels
Become part of a great team and work with us to create a world where everyone chooses delicious and healthy food that is good for all humans, animals, and our planet.
Our Application Procedure
Your application should include a cover letter and CV. Please send your application to application@v-label.com and also tell us how you found this job ad. We are looking forward to hearing from you!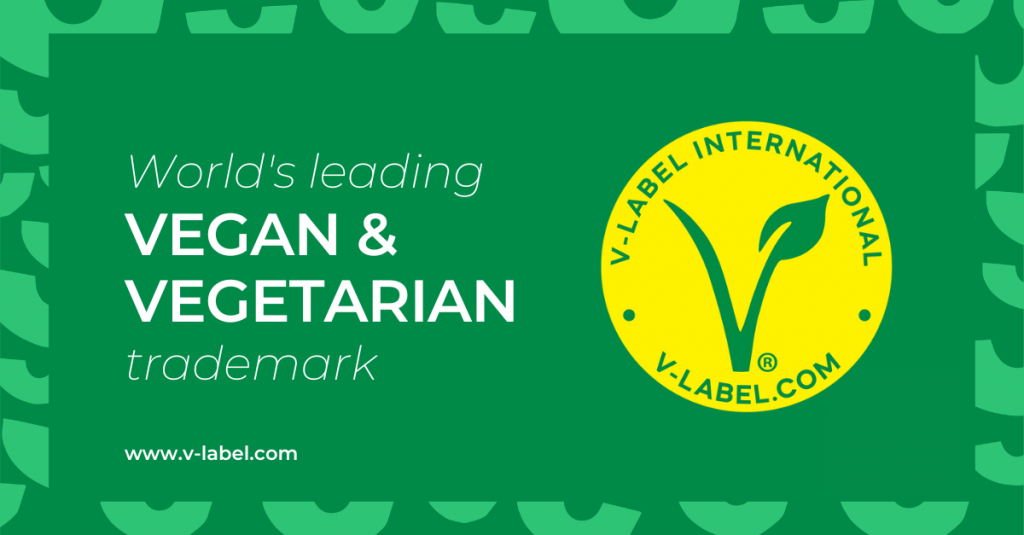 *Argentina, Austria, Belgium, Bosnia Herzegovina, Brazil, Bulgaria, Chile, China, Colombia, Croatia, Cyprus, Czech Republic, Denmark, Finland, France, Germany, Greece, Hungary, Italy, Kosovo, Malaysia, Mexico, Netherlands, North Macedonia, Norway, Peru, Poland, Portugal, Republic of Korea, Romania, Russia , Serbia, Slovakia, Slovenia, South Africa, Spain, Sweden, Switzerland, Turkey, Ukraine, United Arab Emirates, United States of America, Vietnam.