V-Label Awards Attracts Over 300 Exceptional Innovative Entries and Launches Public Voting Phase
The International V-Label Awards, celebrating excellence and positive impact in plant-based products, has seen an overwhelming response in its third edition, with 317 exceptional entries pouring in from around the globe. As the competition heats up, V-Label is excited to invite the public to cast their votes and help determine the winners of the popular Consumers' Choice Award until September 30th.
The Consumers' Choice Award is a category that places the power directly in the hands of consumers. "This year, the competition boasts a total of 9 distinct subcategories for the nearly 80 international entries in the Consumers' Choice category, spanning diverse products such as plant-based meat and dairy alternatives, to confectionery and beverages, and even non-food products like cosmetics and household items," introduces Nikolett Konkoly, Program Manager of the V-Label Awards. "Each subcategory will have its own winner, offering an exclusive opportunity for brands to showcase the product's popularity with the special Winner label right on the packaging. The public voting also provides a platform for brands to amplify their presence, build brand awareness, and foster deeper connections with consumers."
The rise of plant-based products reflects a broader shift in consumer preferences towards sustainable and ethical choices. As the world faces pressing environmental challenges, the adoption of plant-based alternatives holds the potential to reduce our carbon footprint, conserve natural resources, and promote animal welfare.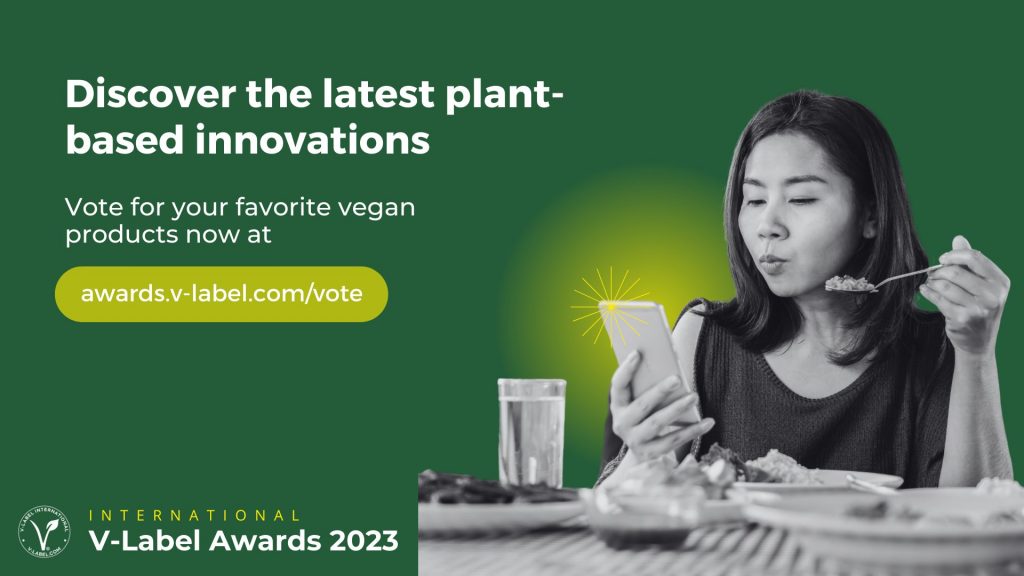 "It is encouraging to see that more food production companies continue to innovate and introduce more plant-based food options to consumers worldwide," says Martin Ranninger, Co-Director at V-Label International. "Formerly a niche category, vegan products are now in the mainstream. They are no longer a nice-to-have but a must-have for any company that wants to keep up with current consumer demands and run its business sustainably."

The public voting phase is now officially open and will run from September 1st to September 30th, 2023. During this period, anyone can participate by casting their votes online for one entry per subcategory.
"We believe in the influence of consumer preferences and the role they play in shaping the future of sustainable products. By opening the voting process to the public, we're empowering consumers to champion the plant-based products they love, and encouraging brands to continually elevate their standards," says Nikolett Konkoly.
Entries include innovative plant-based products from 30 countries, including Germany, Turkey, and Chile, and provide a glimpse of hope for a cruelty-free, tasty future. All products competing in the Consumers' Choice proudly carry the V-Label, making them easily recognizable, trustworthy vegan choices for conscientious consumers.
Alongside the public voting, an expert jury panel will be evaluating shortlisted entries in the Sustainability, Innovation, and Marketing and Branding categories. Winners of both the expert-judged categories and the public voting will be publicly announced in November and showcased at Plant Based World Expo Europe, the only 100% plant-based B2B trade fair.
For more information on the V-Label Awards and to cast your vote, please visit https://awards.v-label.com/vote.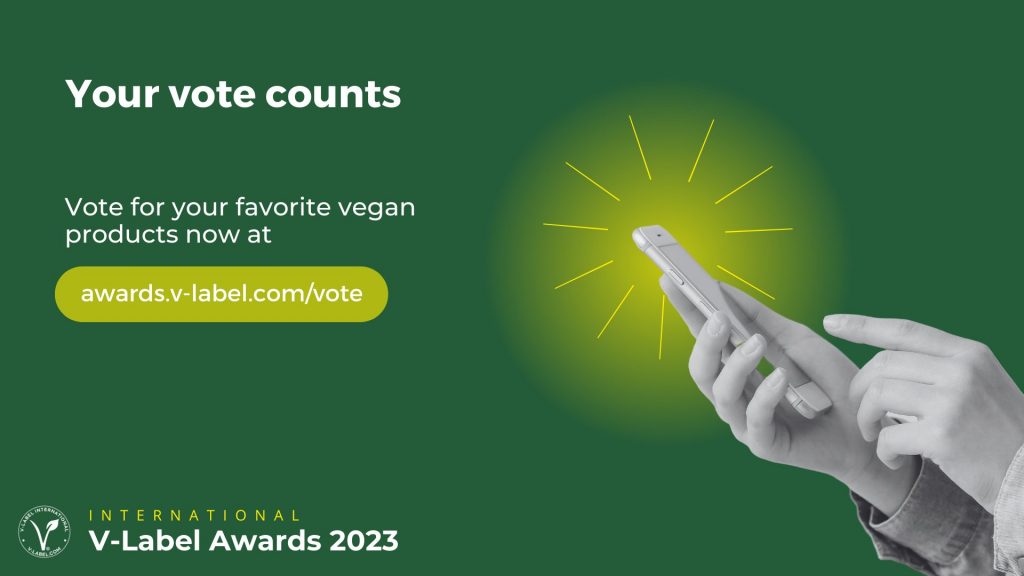 About V-Label:
V-Label is the world's leading vegan and vegetarian trademark, with over 50,000 certified products worldwide. V-Label is committed to helping consumers make informed and conscious choices, as well as supporting brands in entering and succeeding in the plant-based industry, while amplifying the stories of those driving the plant-based movement.

Press contact: nikolett.konkoly@v-label.com.