Free V-Label webinar: A deep dive into vegan seafood alternatives
In light of World Ocean Day, we organized a webinar on the vegan seafood market
With increasing concerns about sustainability and animal welfare, many consumers are turning to vegan options when it comes to seafood. This shift in consumer demand presents a unique opportunity for businesses to offer innovative and sustainable alternatives to traditional seafood products. In this webinar, our speakers shared valuable insights into the latest trends and developments in the vegan seafood market, as well as the challenges and opportunities that businesses face in meeting the growing demand for these plant-based options.
Our guest speakers were:
The webinar was moderated by Swantje Tomalak.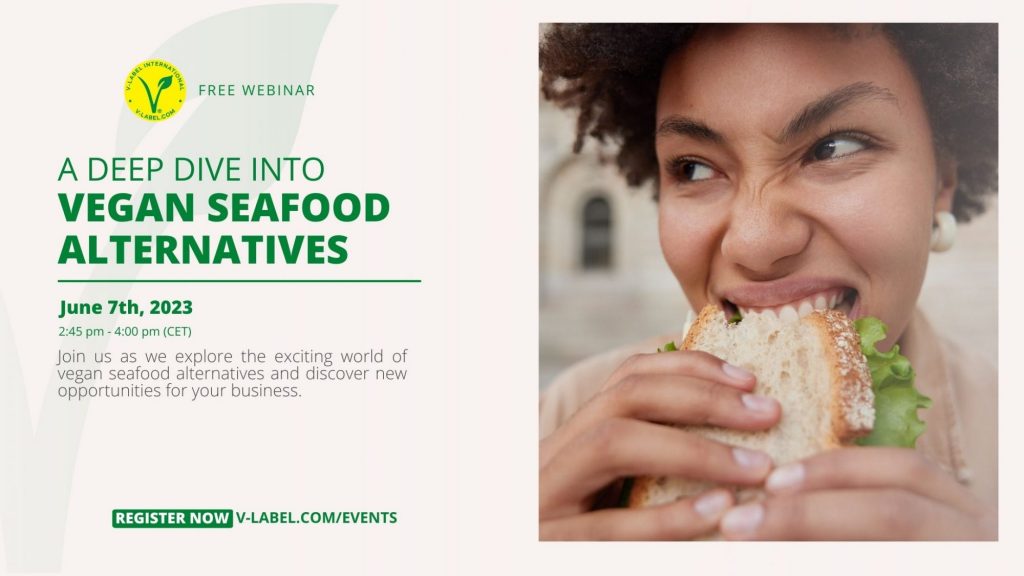 About V-Label
Across the globe, more than 50,000 products from more than 4,300 licensees now carry V-Label. V-Label, established in Switzerland in 1996, is an internationally recognized, registered seal for labeling vegan and vegetarian products and services. It is a reliable, go-to shopping guide for consumers.