Promote your vegan business with 5 pillars of business storytelling
Have you been trying different strategies, but nothing seems to work? There is a way to capture people's attention and promote your products without using sleazy tactics. In this article, we'll dive into storytelling as a way of communicating with conscious customers and standing out as a vegan or vegetarian brand that creates content people actually want to see and engage with.
In today's world, customers want high-quality products available nearly 24/7 that serve a greater good. They also want to be the heroes of those brand stories – by buying the company's products, they help solve issues and create a better world.
The millennial generation in particular is very conscious about the products they buy, often studying the companies and their values before making a purchase. On social media, they are selective about the content they consume: two-thirds of millennials use ad blockers to reduce the noise in their feeds. Overall, 74% of people find brand content meaningless.
How can companies satisfy the growing demand for quality products and content while juggling the challenges of running a business? Storytelling is proving to be the solution.
Why storytelling?
When we hear a story we relate to, our brain releases oxytocin (the happiness hormone) and it helps to build a connection through a positive experience. It results in building trust, likeability, and affinity to either a person or a situation.
"Humans are wired to value things as better when they are holistic, wholesome, and symmetric–we've been like this for ages. This is why stories that have a beginning, middle, and end – a structure that is familiar to our brains – are something we just can't resist," explains Pavla Lokajova, an expert on business storytelling.
Why not use storytelling in business to create this much-needed connection between you and the customer?
What happens when brands embrace storytelling?
Storytelling can help turn a brand into a legacy and a voice of change. It creates loyal and invested customers because they begin to root for the heroes of the stories, which can be anyone – from the founders to the receptionists to the interns.
As a result, it increases sales, generates profit, and creates a great place to work, because your people will be proud to tell those stories as well. This will help spread your message as new people become interested in the stories that your company has to tell.
The 5 layers of business storytelling
The founder's story
These are usually the most captivating and inspirational stories, as we get to learn more about the beginnings of the company, about the idea that led to launching the company, and the challenges that had to be overcome in order to get to where we are today. Benoît Plisson, Co-Founder of HARi&CO struggled with the food selection at his school's canteen:
"As a vegan, I wasn't able to choose a meal that suited my dietary needs. We founded the company in order to bring vegan options to school canteens so other students don't have to face the same struggles."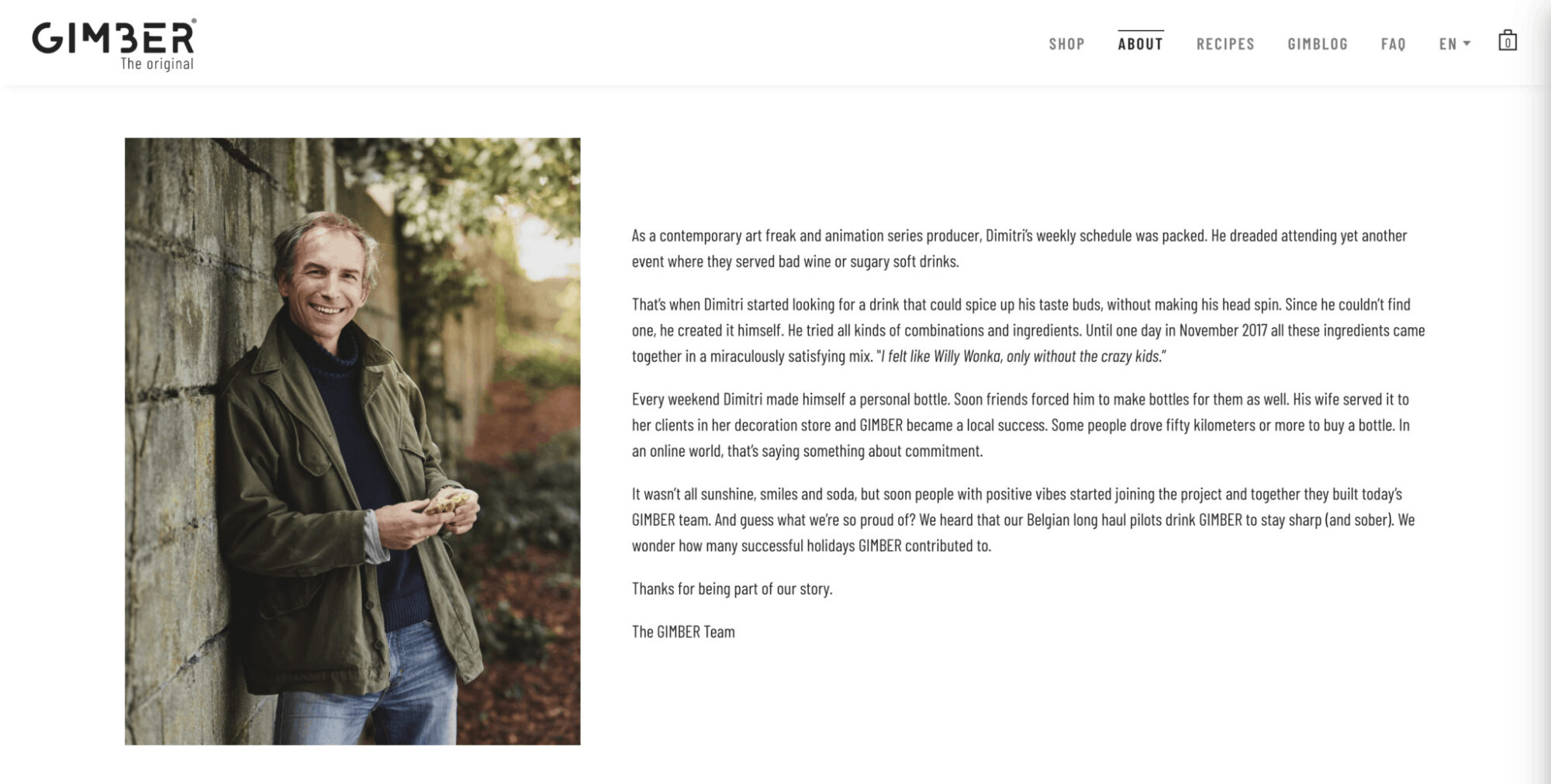 As this example from Gimber shows, the founder's story is where it all starts – and the human aspect adds to the trustworthiness of the brand. Many business owners started their ventures from a personal pain point. You may shy away from telling yours because "it's the same story." But it never is! What you perceive as a mundane tale can actually resonate big time with others. Maureen Murdock, a respected author in the storytelling world, teaches the importance of challenging the focus on exceptional figures: the heroes, the villains and the whole polarized narrative. "There is something divinely ordinary about our stories, my story and yours," Murdock writes. So if they told you that being big and bold sells, believe that it might make headlines, but relatability sells every day, long-term.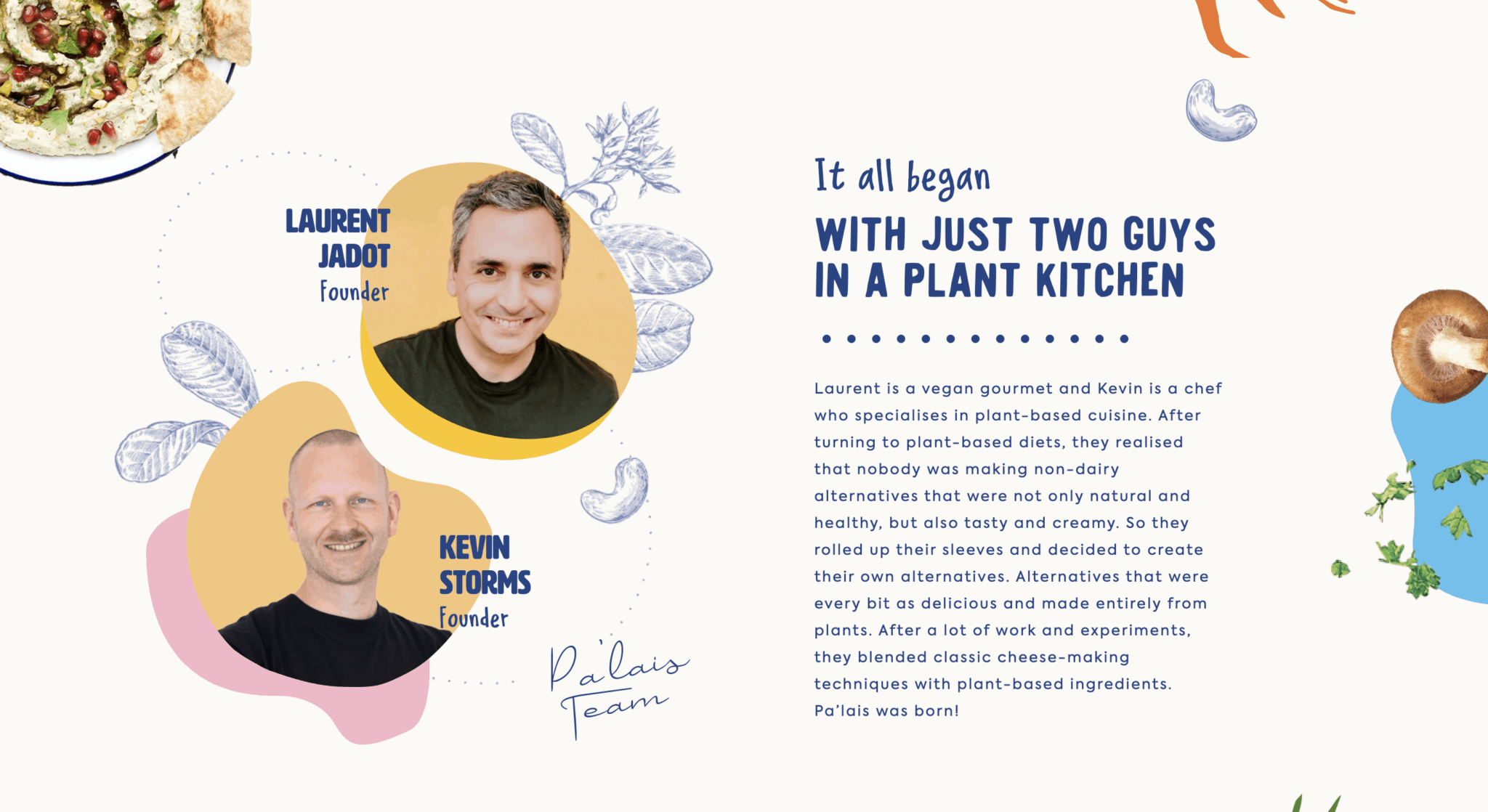 Founder stories are also interesting for the media and can help your company get mentioned without having to advertise. The media outlet gets an interesting story and your company gets media exposure – it's a win-win.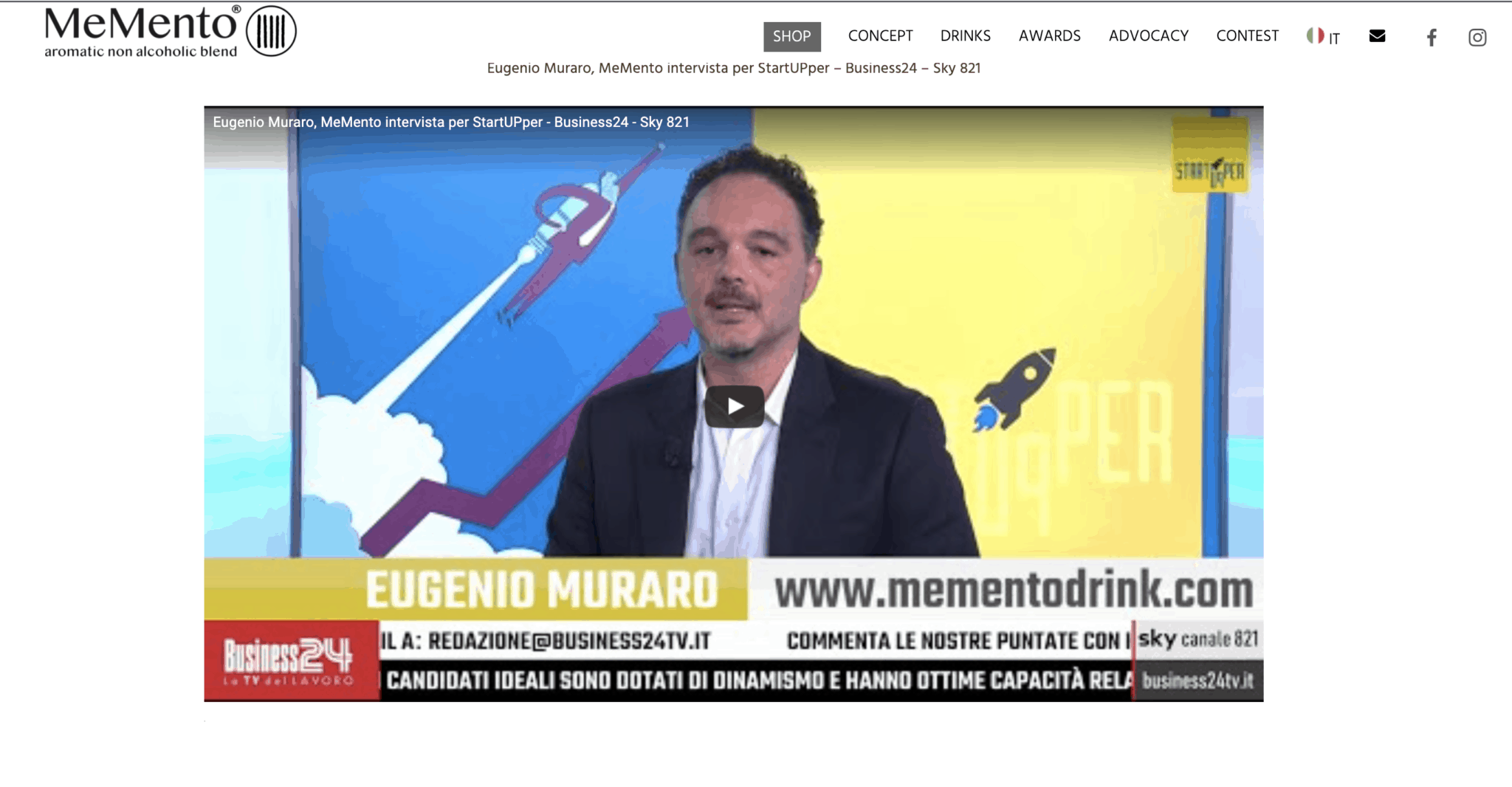 The company's story
The company's story may have started with the founder's story, but as the company grew and people came on board, they added layers to the original story and helped shape the company into what it is today," Pavla Lokajova elaborates on key pillars of business storytelling.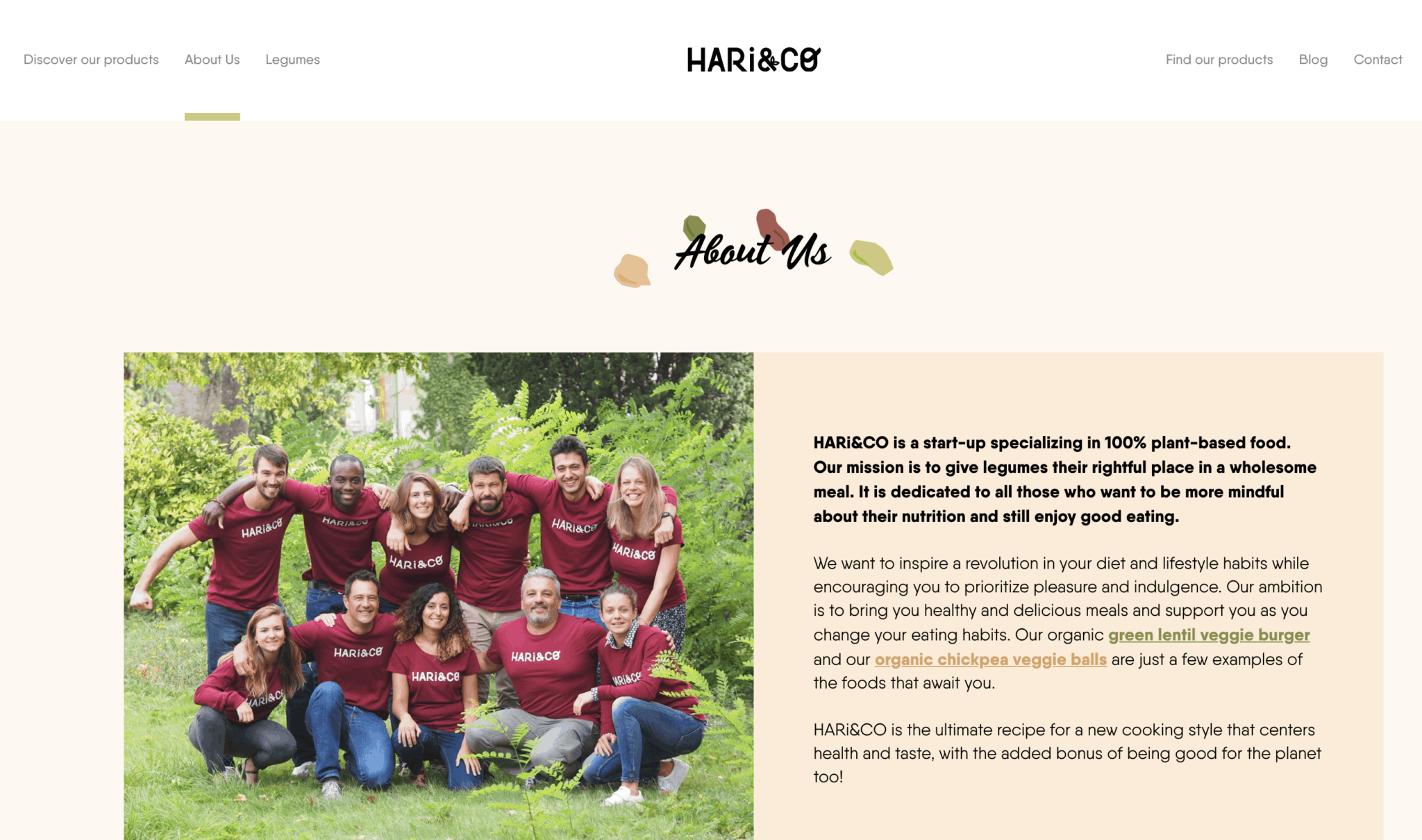 Just as in the following example of Nu Company, the company story communicates the values, the mission, and their reason for existence. It also encompasses the stories of people behind the brand, the company culture – which can attract future employees that are a good fit. People love to peek behind the curtain, so give them some food for thought to satisfy their curiosity. Forget B2B or B2C communication styles with strict rules – it's about H2H – human-to-human communication that's based on authenticity and familiarity.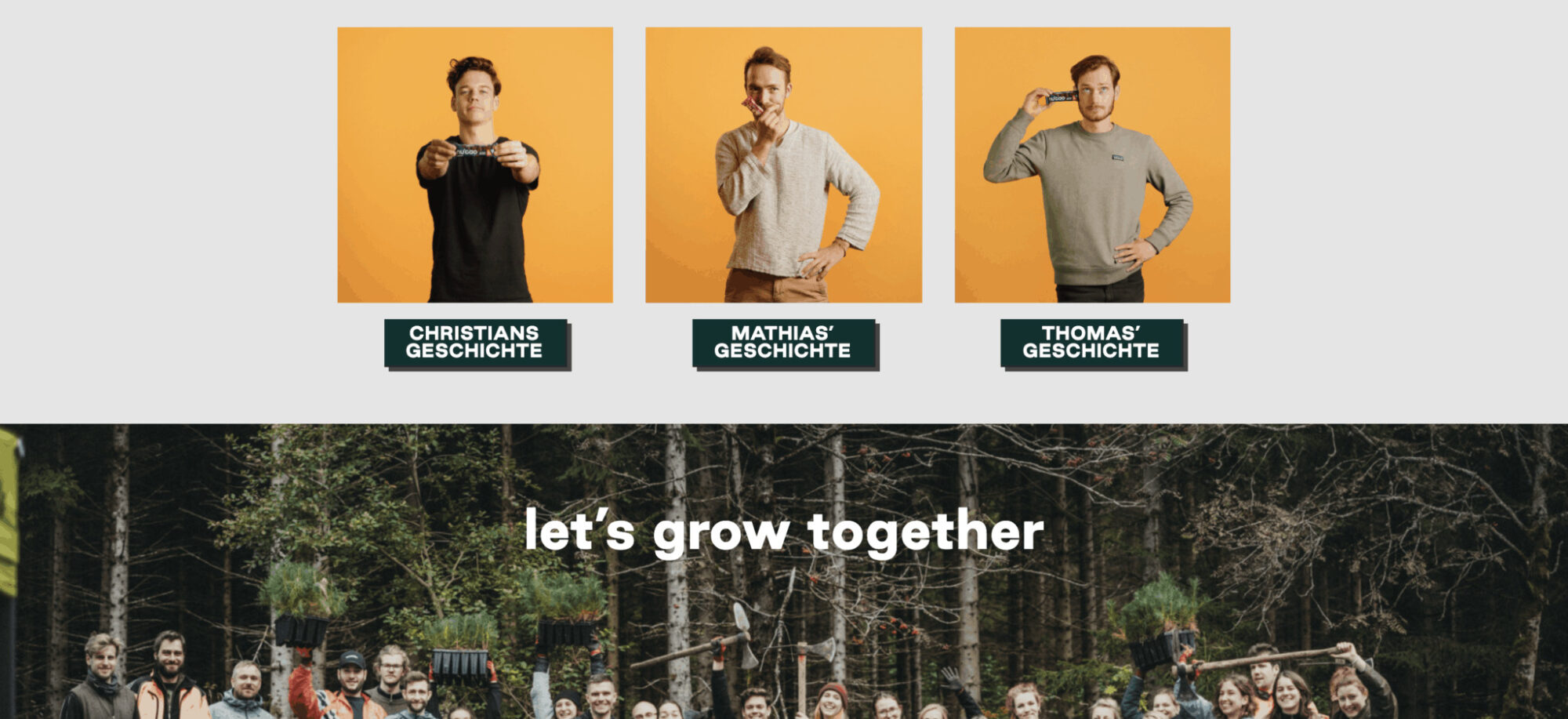 Most of the companies already tell their story in their "About us" website section, and it can have many shapes and forms. What are some of the effective ways to tell your company's story?
Share examples of how you are holding yourself accountable for your values.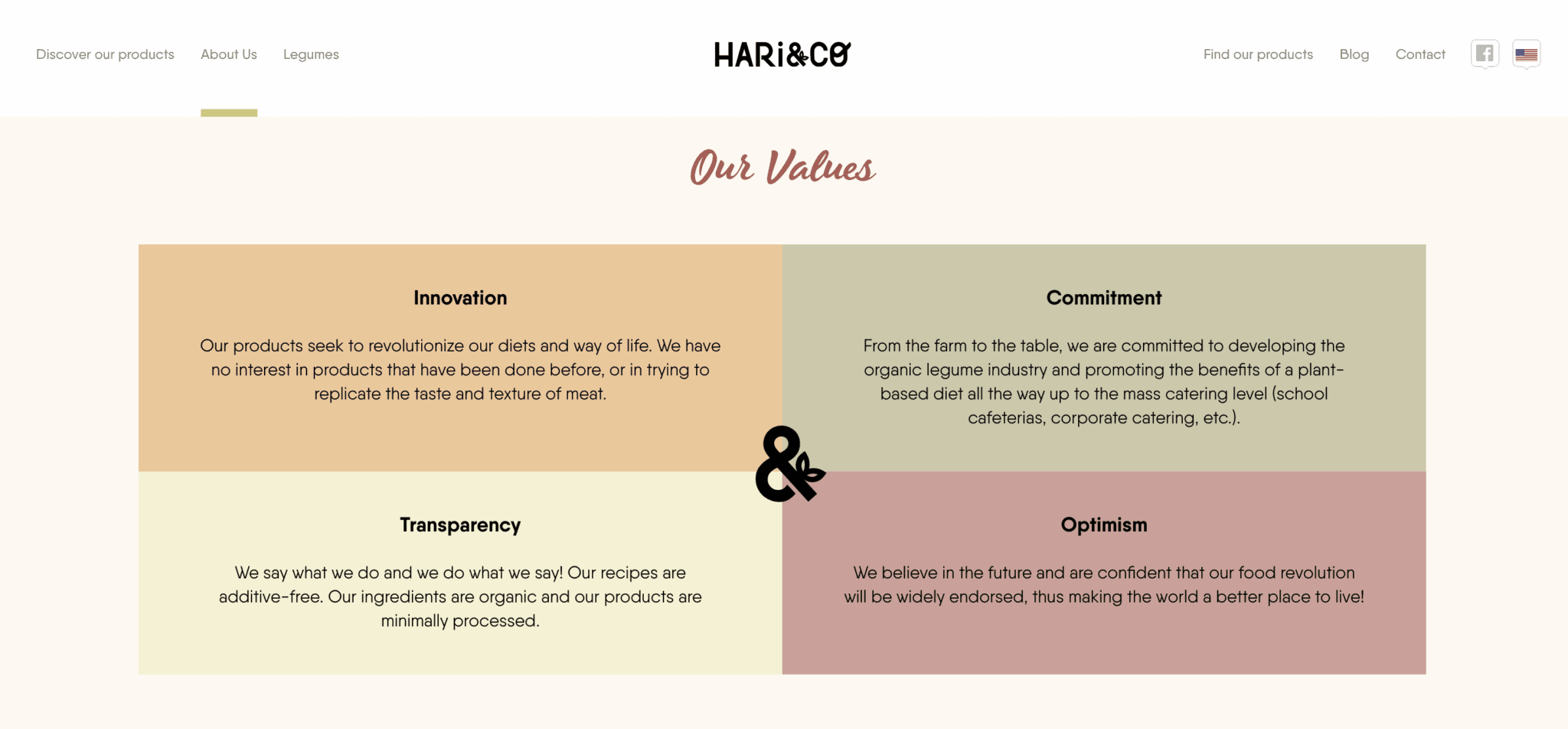 Point out important milestones that were meaningful for your company. (This can also be told visually by using an image with a timeline)
Highlight some of your employee's stories who you feel well represent your values and your mission.
The industry's story
While we don't often see the industry's story communicated by brands, their stories are usually based on solving a problem that has existed within the industry. That means every company has an industry story, too.
"After speaking with many chefs during the process of developing tasty vegan food for school canteens, we learnt that soy isn't very culinary," Benoît from HARi&CO recalls. They then started using lentils (and other sources), and found out they are a much better fit.
Another example is the German company Bedda: the founding couple launched their vegan cheese brand because they wanted to share their love of cheese with their non-vegan friends, yet they weren't able to find authentic and high-quality products that tasted like real cheese.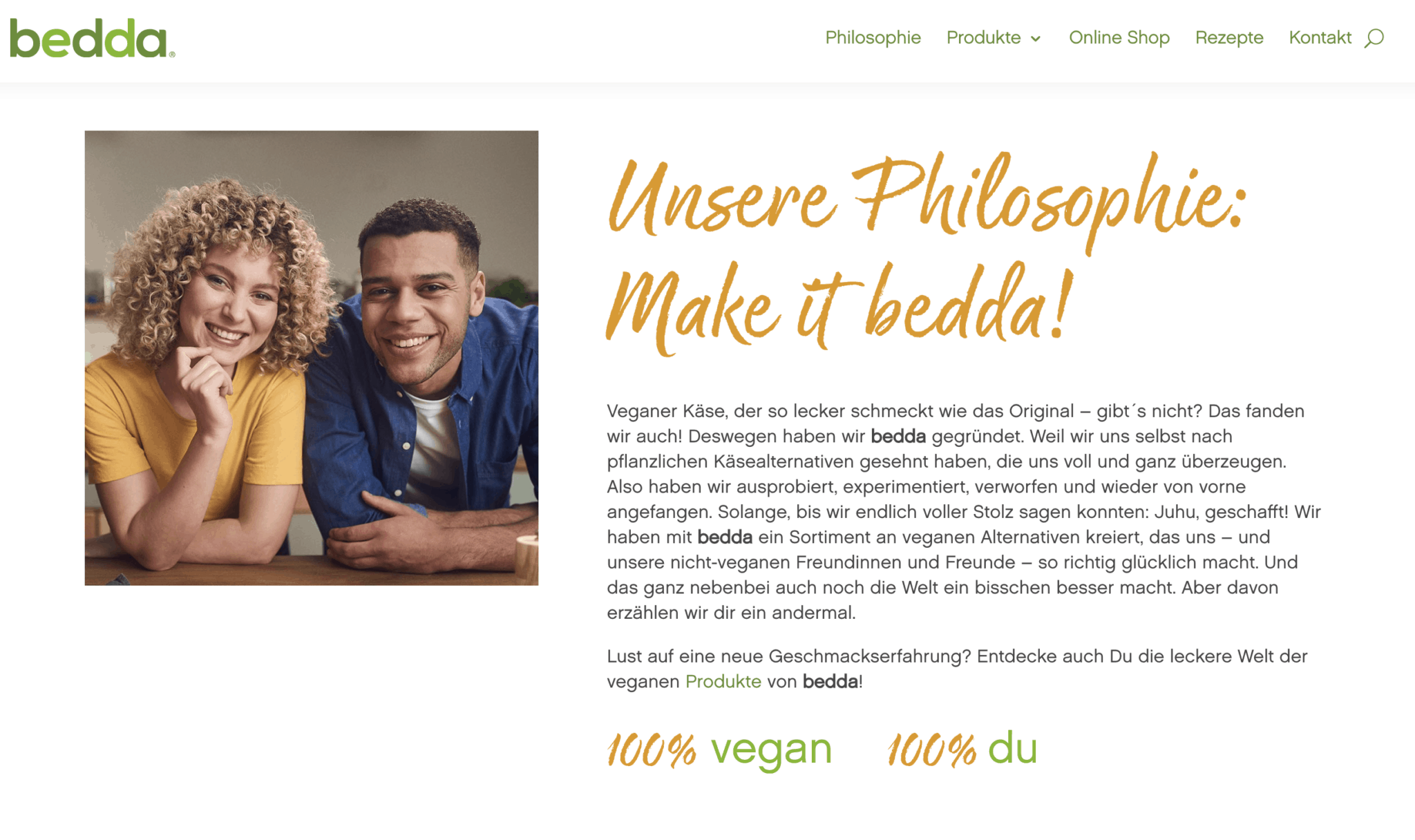 Your industry story can be also tied to impact or a higher cause. For companies producing only vegan products, this is almost always the case.
The product's story
As a company, you probably have a story about why you created your product. It stems from your company story and your founder's story. Ask yourself these questions:
Why was it created?
How did the idea come about?
What's the process of making your product?
How is it different from your competitor's products or processes?
Why is it important to make the product the way you do?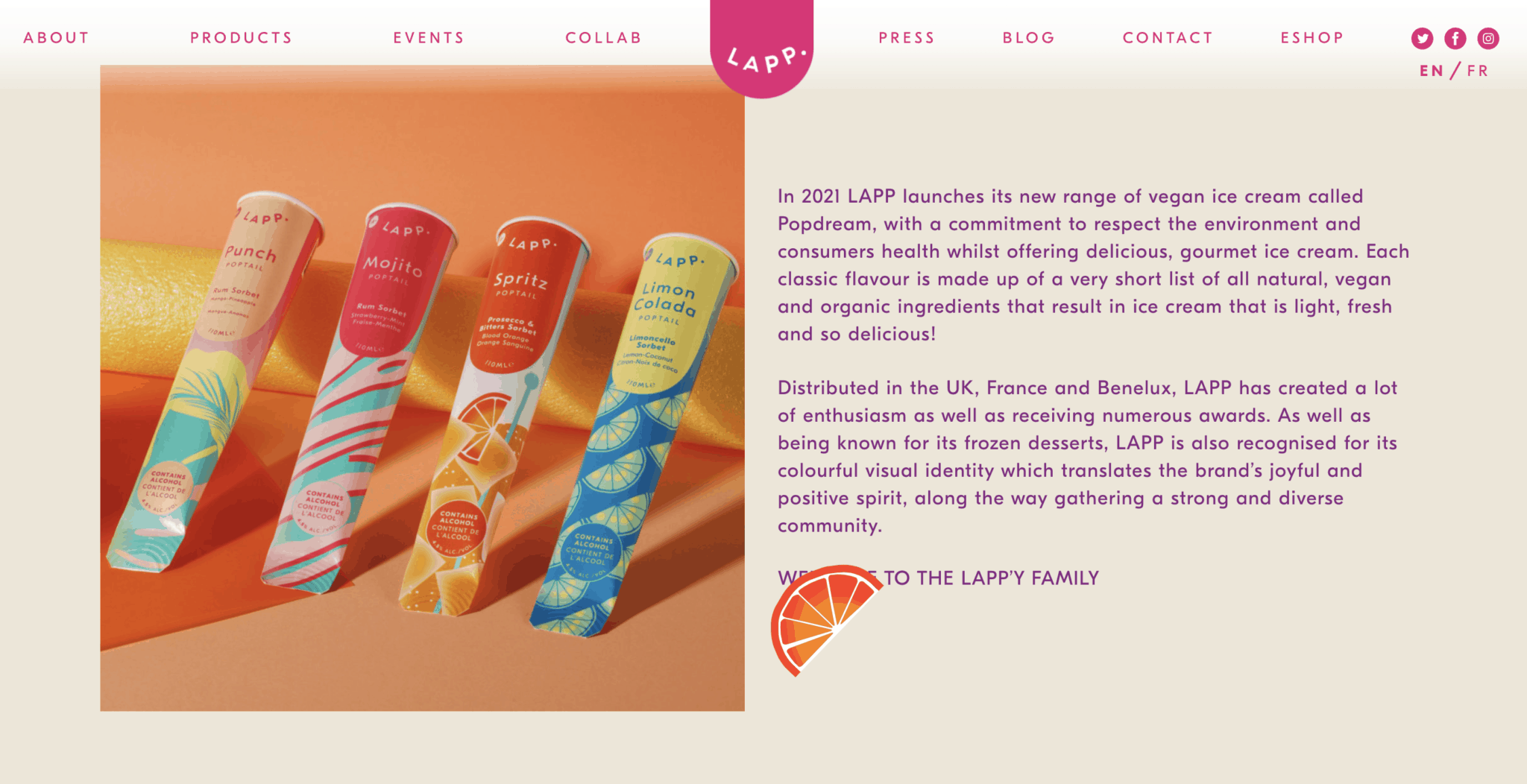 All of the questions above will help you to put together a story that speaks to your audience like Lapp's did in this visual. Having transparent answers to these questions is a very important part of building trust with your customers. Your audience is likely to be very educated and hungry for more information. The more quality information you share, the more likely they will come back for more!
Rügenwalder Mühle teaches us another way: to make your customer's journey towards veganism easier by teaching them recipes that include your product. Going vegan can be a steep learning curve for some, as they feel like they'll have to give up dishes they know and love. Show them they can still enjoy their favorite foods, and you'll score some major points – and also, new customers eager to buy your product.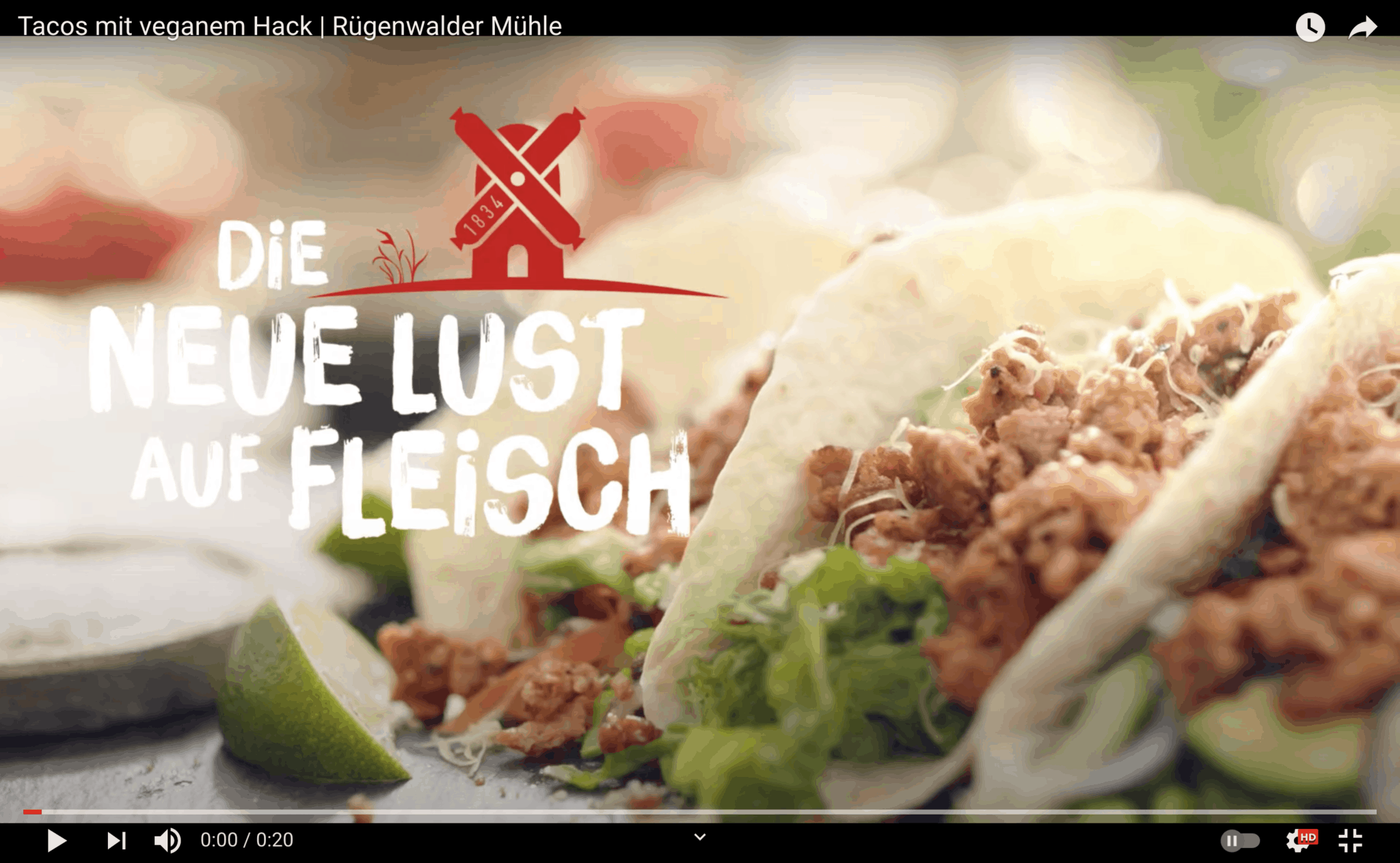 You can also tell the stories of your sources and the people behind them. For example, the stories of farmers who produce key ingredients of your products or the companies that create eco-friendly packaging for your products – like Happea or Hands Off My Chocolate in these cases: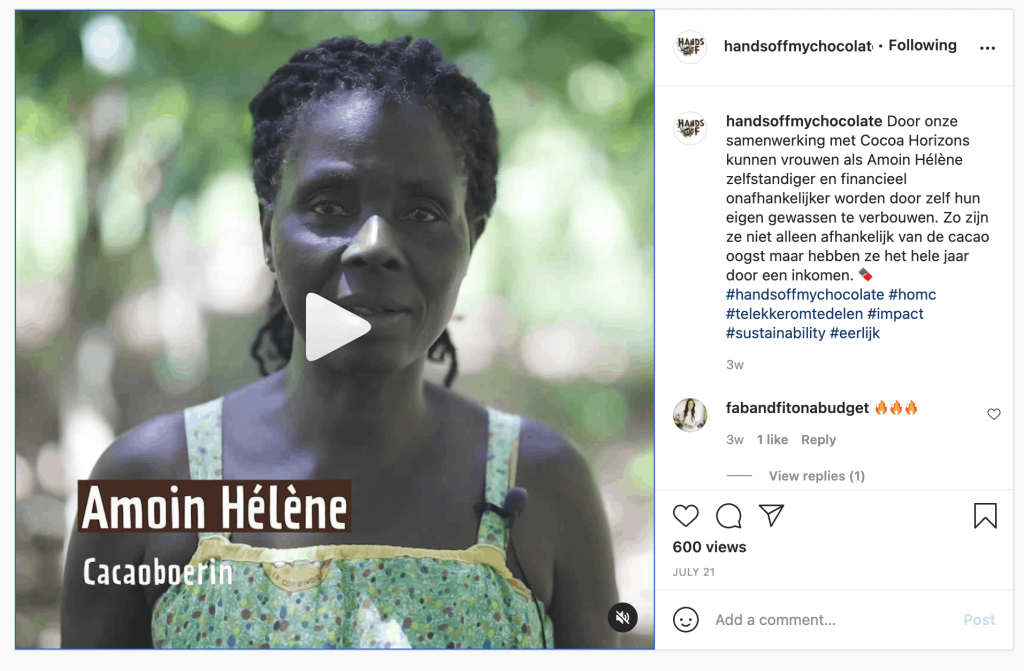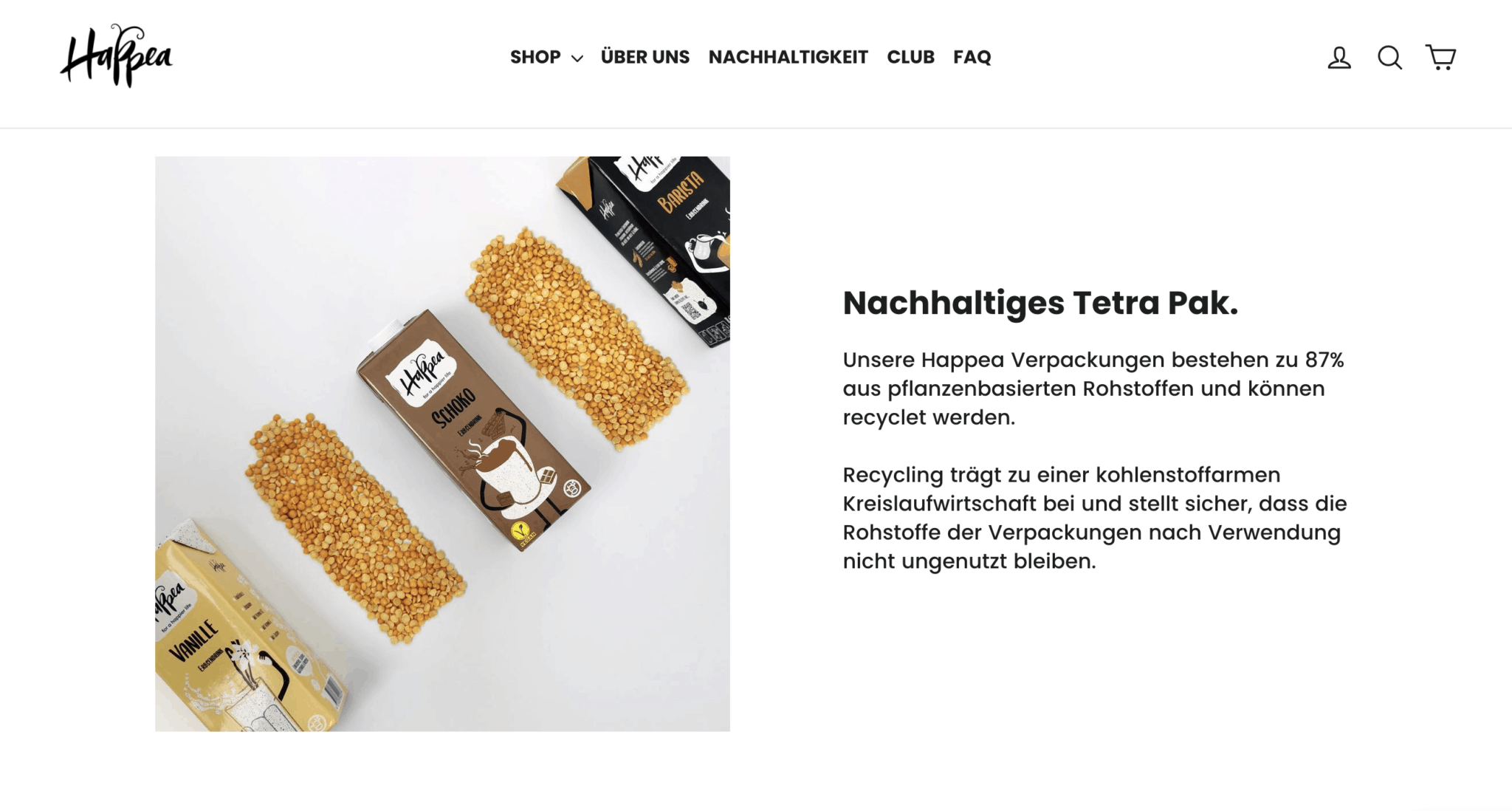 The customer's story
People enjoy when brands compete for their attention and make them the heroes of their stories. This prompts people to become more involved and engaged with the brand.
Success stories, transformational stories, and testimonials are excellent ways to showcase the impact your product has had on people's lives in an authentic way. People don't want to read marketing claims; they want to hear stories of real customers in which they can see themselves. When they see others have achieved something they are striving for, they want to try the same solution – which your product provides.
Storytelling how-to's, tips, and ideas
Now that you have realized just how many stories your company can tell, let's talk about how to effectively implement and leverage these stories in your marketing, branding, and everyday existence.
The key is to find what works for you and what resonates with your audience. You can achieve that through experimenting, and the most effective way to do so is through social media, where you have direct access to an audience who are potential customers. Use what you have learned in the examples shared above. Start by sharing stories and evaluating the feedback you receive from your audience. Here are a few more tips:
Start simply. Choose one platform where your audience is active. This might be LinkedIn or Instagram for you. You can pick a secondary channel, where you share whatever you shared on the primary channel, just a week or two later, and explore what works and what does not.
Give it time. Don't just post one story and jump to any conclusions. You first need to create momentum that works like a snowball: the longer it rolls, the bigger it becomes.
Try different formats. For example, create short videos where you interview the founder or any other employees.
Tap into trends. As the meme "how it started vs. how it's going", you can post photos from the beginnings of your company, and next to it show a more recent photo that communicates how far you have come.
Use facts and numbers. People are 22 times more likely to remember something when they hear a story that includes facts and statistics.
Do an Ask Me Anything or a Q&A session. These can be done with an expert (or an employee from any department) at your company who'll provide quality answers to your customers which helps build trust.
Engage with your audience in the comments and continue the discussion after sharing your posts. Give them simple questions or tasks that will help you interact with them and learn something about them. For example, this post from our own product challenging our audience to tell us about their food preferences using emojis.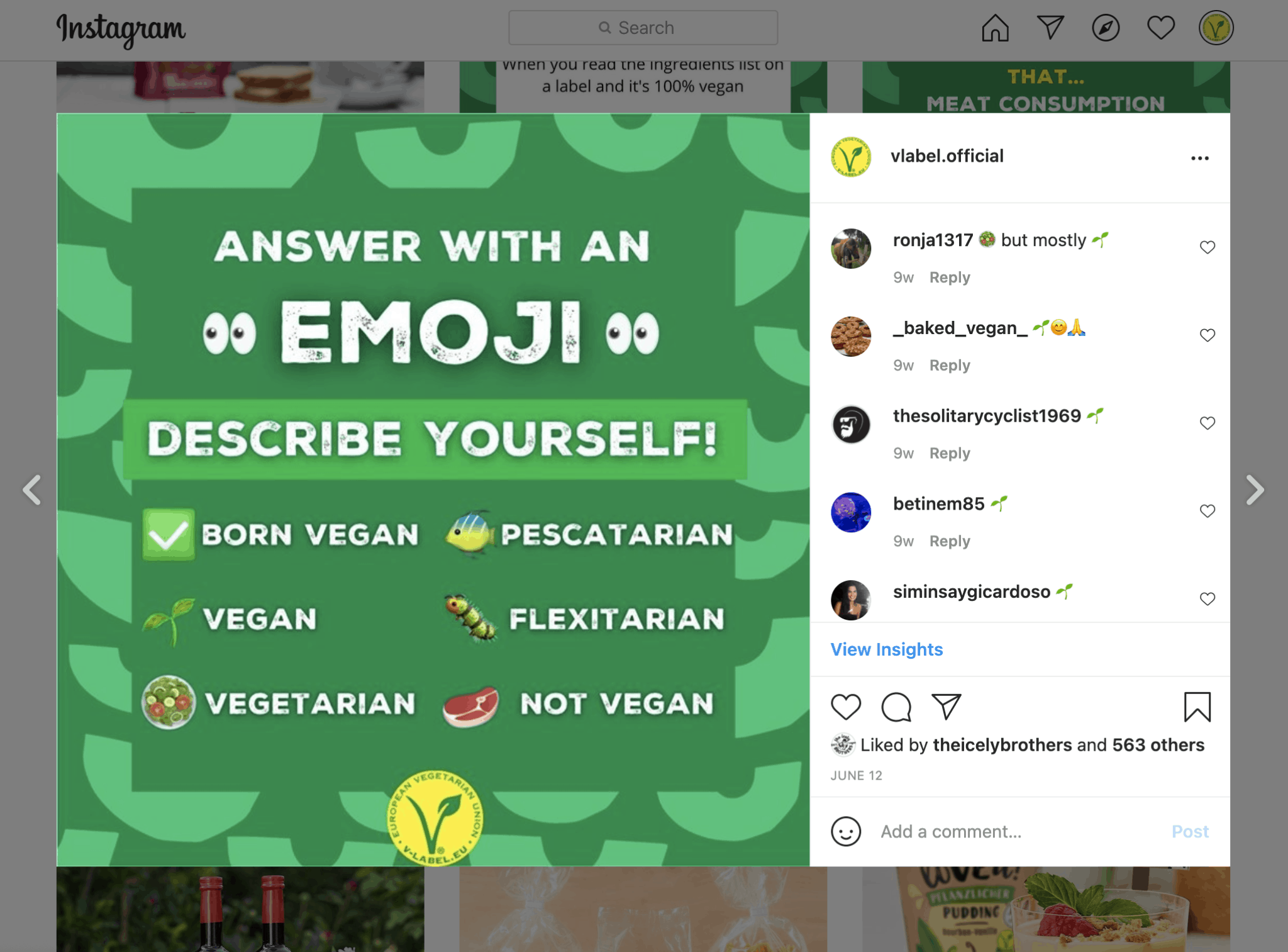 Share your stage. Highlight interesting people who inspire you or people you look up to as examples of leaders in the industry. This helps turn your communication from "all about you" to a leader that helps elevate the whole industry.
Behind the brand. Does your logo, company name, a funny habit of your employees, or anything in particular have an interesting story behind it? Guess what you can do! Yes, that's right, you can share the story with your audience. With a story attached to it, consumers are more likely to remember your name.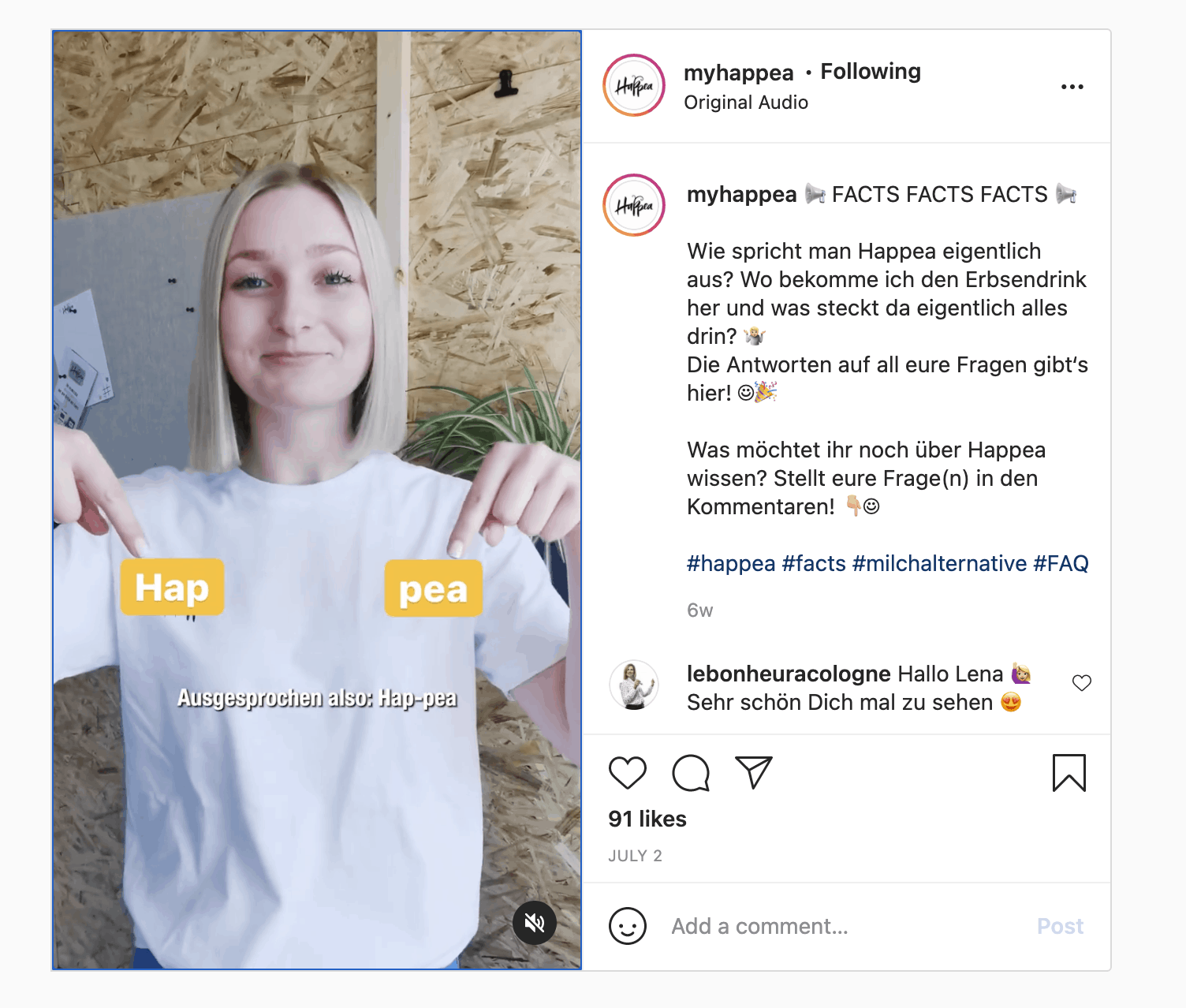 Your brand already tells stories. Do it consciously, from web to sales.
Now, all of these examples are a great fit for social media and websites right away, but you can use the same 5 layers of business storytelling framework (from the founder's story all the way to the customer's story) in your newsletters, ads, and even outside the online world: in the workplace, at events, in the daily work of your sales team or customer care desk.