Lidl and Kaufland in Germany decreased prices of their private-label vegan products. V-Label welcomes this step as one that allows more consumers to make kinder choices.
V-Label, the world's leading vegan and vegetarian trademark, welcomes last week's announcements from Lidl and Kaufland in Germany. The retailers have announced that their private label products from Vemondo and K-take it veggie brands, both of which are licensed with V-Label, will see a decrease in price. Both retailers will newly sell their products with the same or a lower price than those of animal-based origin.
"Consumers all over the world want to make kinder choices that are better for their health, the environment, and also the animals. The news from Lidl and Kaufland in Germany is a great step, as price is often a barrier for consumers," shares Martin Ranninger, Director at V-Label International.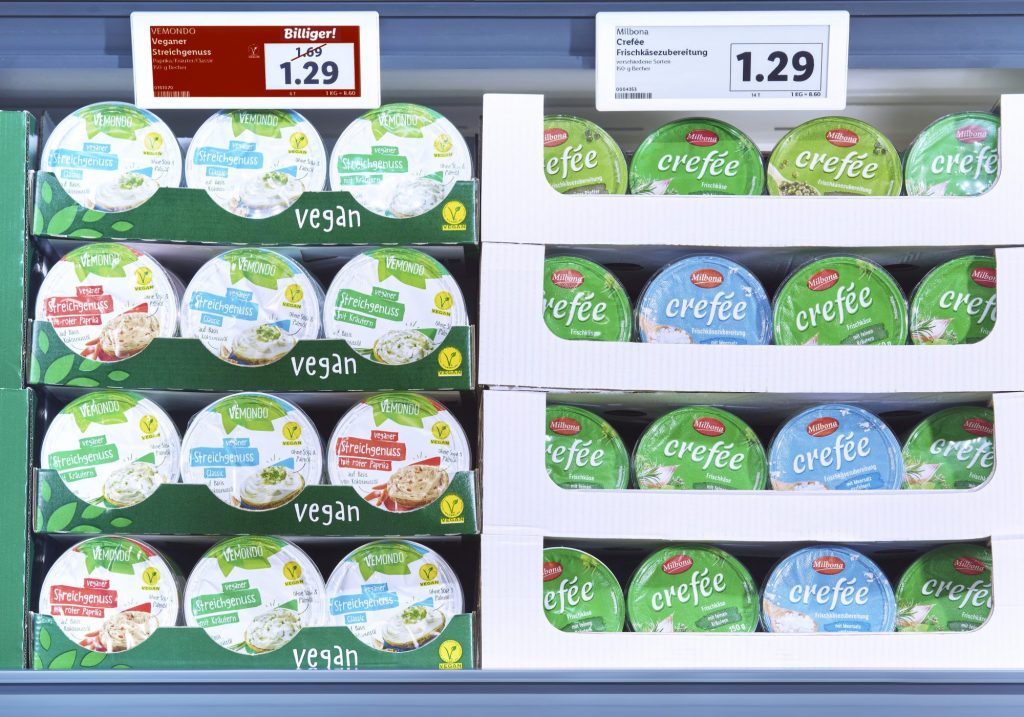 Both private labels Vemondo and K-take it veggie, from Lidl and Kaufland respectively, include vegan and vegetarian alternatives to meat and dairy products. Both private labels have portfolios that also increasingly include products from different categories such as baked goods, confectionery, beverages, and ready meals, all of which are proudly marked by V-Label.
Private labels as key in driving consumer loyalty
In recent years, almost every retailer in Europe has introduced its own private label offering vegan and vegetarian products to consumers. "V-Label is proud to work with the majority of European retailers, who make the shopping experience for millions of consumers easier. This is possible thanks to the transparent and visible labeling that V-Label offers," comments Martin Ranninger.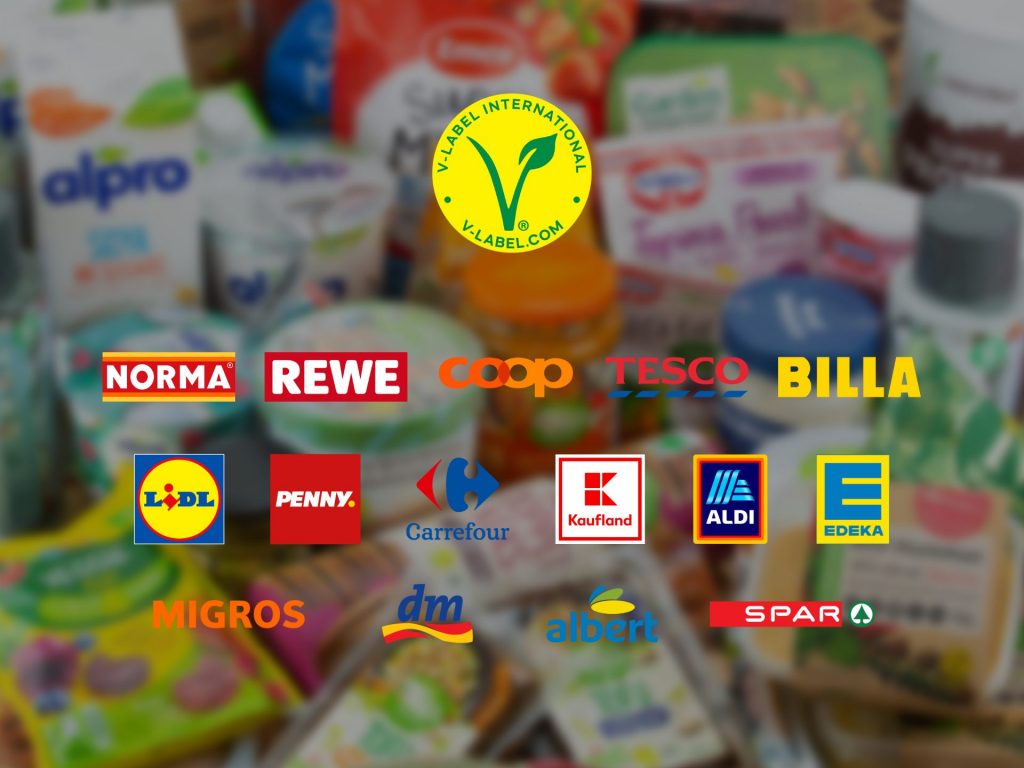 McKinsey argues that while the main reason shoppers return to a retailer is its location – whichever is closest to them – other top motivators are value for money and their private brand selection. More than 54% of consumers across 10 EU countries said they regularly go to a store if products under their private label lines are of good quality. Best-practice grocers now actively identify unmet consumer needs and then employ agile product-development processes to meet those needs as quickly as possible, another McKinsey paper shows as the way to leverage the trend.
"According to FMCG Gurus, 34% of European consumers know V-Label, and that number is higher in specific countries like Spain, Sweden, or Austria, where 40% responded affirmatively. Moreover, consumers do not see V-Label only as a helper when it comes to identifying vegan or vegetarian products," shares Alejandro Gómez Hombrados, V-Label International's Consumer Insights Specialist.
According to the consumer survey, 69% of consumers who are aware of V-Label associate V-Label-marked products with being healthier and 59% more trustworthy. For businesses and brands, these facts can also shed light on what makes 40% of European consumers willing to pay a premium price for a product carrying the V-Label.