V-Label Baltics: A Milestone for Plant-Based Eating Advocacy
Gyvi Gali, the pioneering organization championing dietary change towards plant-based eating in Lithuania, is thrilled to announce its strategic partnership with V-Label, the world's foremost vegan and vegetarian trademark. This collaboration marks a significant step towards promoting sustainable, animal-friendly, and healthy food options in the Baltic states of Lithuania, Latvia, and Estonia.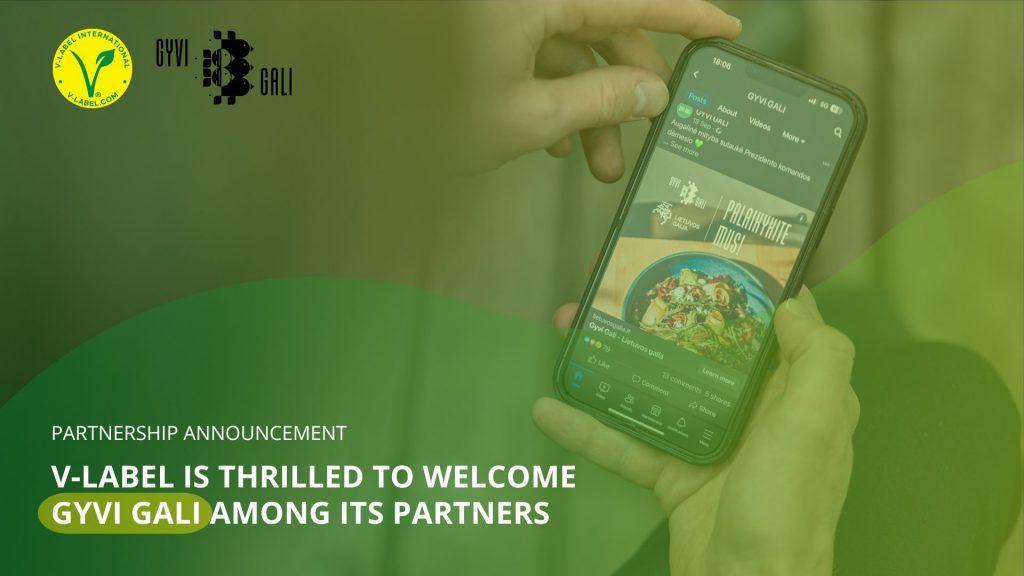 As the sole organization of its kind in Lithuania, Gyvi Gali has emerged as a beacon of change in the realm of plant-based nutrition. Founded as a non-governmental organization (NGO) just a few years ago, Gyvi Gali is dedicated to making delicious and ethical plant-based food accessible to everyone, thereby encouraging individuals, businesses, and institutions to choose plant-based alternatives as their primary culinary option.
"We are delighted to announce our partnership with V-Label, a trusted global symbol of vegan and vegetarian excellence," says Karolis Jonušas, Sales Manager at Gyvi Gali. "This collaboration underscores our commitment to furthering the plant-based movement in the Baltic states, where we are now able to promote vegan products under the esteemed V-Label. By doing so, we empower consumers to effortlessly make informed, ethical choices when shopping by simply glancing at the packaging."
V-Label is renowned worldwide for its rigorous certification process, which ensures that products displaying the V-Label logo adhere to strict vegan and vegetarian standards. This partnership enables Gyvi Gali to license vegan products in Lithuania, Latvia, and Estonia, offering consumers a reliable and recognizable marker of ethical and sustainable food choices. "It truly is an extraordinary opportunity for our organization to impactfully contribute to the sustainable future of the food industry and make it possible to offer a more diverse range of plant-based products," Jonušas adds.
Karolis Jonušas, Sales Manager at Gyvi Gali
"Through our partnership with Gyvi Gali, we can help plant-based options become more accessible and trusted in several Baltic countries," says Martin Ranninger, Director of V-Label International. "We believe that the power of choice lies in the hands of consumers, and this collaboration allows us to guide consumers to choose a healthier, more ethical path for themselves and the planet."
For more information about Gyvi Gali, please visit gyvigali.lt. They can be reached at lt@v-label.com. If you are interested in becoming licensed with V-Label in Lithuania, Latvia, or Estonia, or any other country, you can request more information here.

Photo credits: Ugnies deivė photography