Market leader for private label products
More than half of the consumer population is loyal to a store because of its private label selection. In recent years, they've grown in popularity and significance, driving more than 40% of total sales in top European markets. Riding on the trend of sustainability and authenticity, private brands are your ticket to winning 87% of returning consumers. Want them to spot your products at a glance? V-Label is the only vegan certification working with all major European retailers.
Retailers' favorite
More than 25 private label brands from European leading retailers carry V-Label.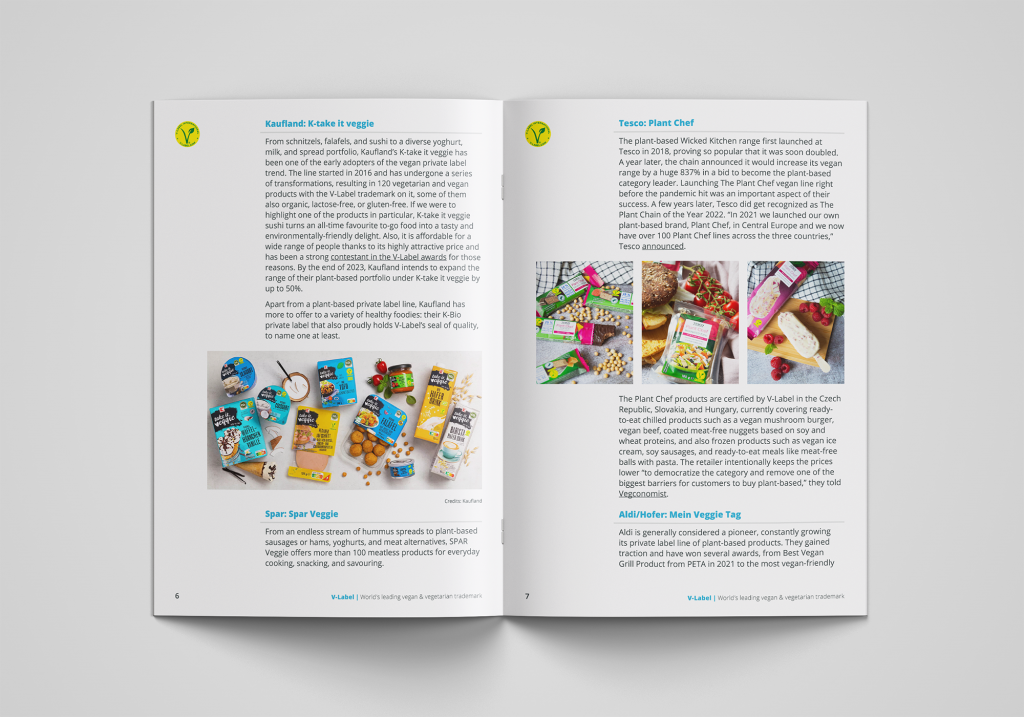 Selected retailers that proudly carry V-Label
Private labels – both a retailer and consumer favorite
The popularity of private brands has been firmly established: in 2020, private brands made up more than 40% of total sales in top European markets. In 2021, private brands represented an average of 31% of new food products launched across Europe, and even 50% in the UK, McKinsey data show. More importantly, over 87% of consumers opt for private-label items and are willing to shop at different stores for them, according to a 2022 Forbes article. Why? Loyalty. People like what they like.
Back in the day, it was mostly lower prices that drove consumers to store brands. And while consumers still think—correctly—that opting for private brands saves them money, their choice is driven by a combination of factors. First, thanks to the widening of portfolios, shoppers now associate private labels with premium quality.
This happened in the second wave of private labels, when retailers ventured out to launch a range of product lines (vegan, organic, free-from), with improved recipes and increased focus on authenticity, sustainability, and provenance. From Tesco's Finest to Nature's Promise or K-take it veggie, higher-quality private brands have been particularly successful over the past few years, especially those aimed at health-conscious customers.
The third wave was all about showing that through increased branding opportunities. This helped private labels gain traction. With new improved packaging and TV commercials, they became trendy and far from something we hide at the bottom of our shopping carts.
Retailers are now in a position to drive a fourth private-brand wave based on addressing changing consumer preferences and habits in innovative ways, this McKinsey 2021 report states. In the coming years, store brands will benefit from shifts in the grocery industry, such as online shopping becoming mainstream, lifestyle considerations (such as health, sustainability, and convenience) driving food demand, and value as top priority.
More than half of the population is loyal to a store because of private labels
All that to say: private labels are key in driving consumer loyalty. McKinsey argues that while the main reason shoppers return to a retailer is its location – whichever is closest to them – other top motivators are value for money and their private brand selection. More than 54% consumers across 10 EU countries said they regularly go to a store if products under their private label lines are of good quality. Best-practice grocers now actively identify unmet consumer needs and then employ agile product-development processes to meet those needs as quickly as possible, another McKinsey paper shows as the way to leverage the trend.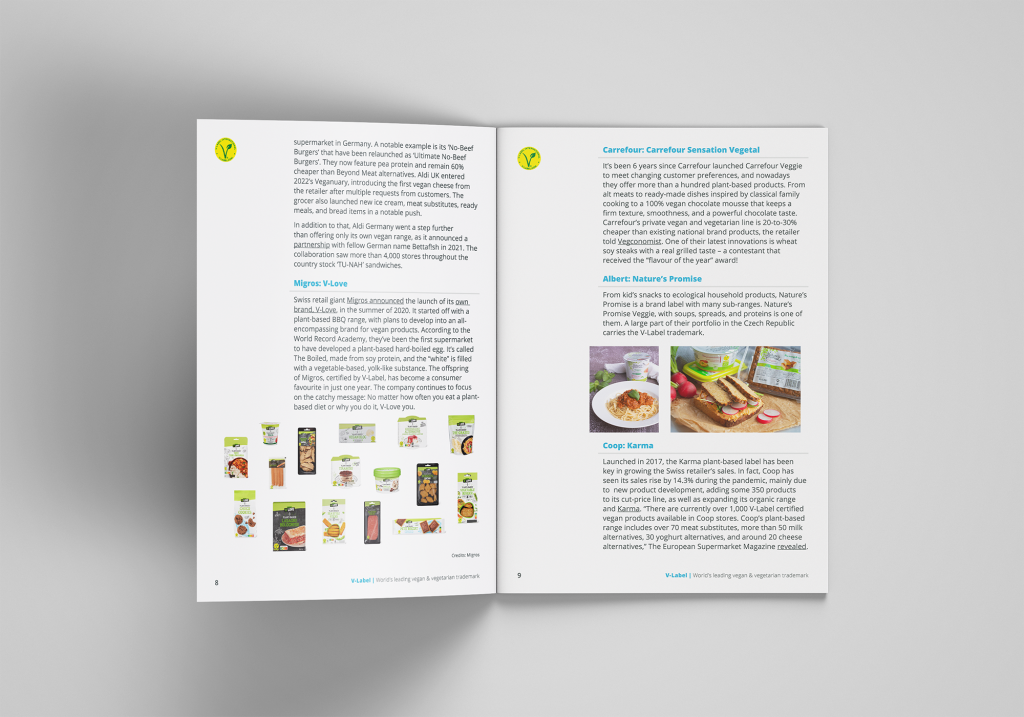 White Paper: Retail Private Labels