V-Label Awards Celebrates Positive Impact in the Plant-Based Industry with Exciting Collaboration
V-Label is thrilled to announce the return of the International V-Label Awards, its awards scheme committed to celebrating positive impact in the plant-based industry. This year, V-Label is teaming up with Plant Based World Europe, Europe's only 100% plant-based B2B trade show, in order to showcase the best in class in the industry. Applications are open as of today, until the end of July.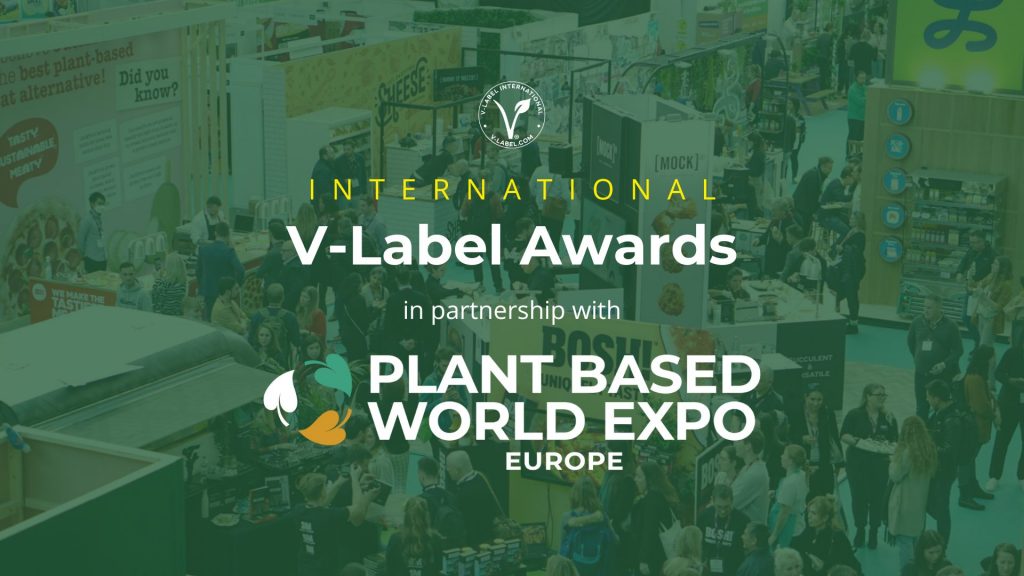 Recognizing impact and excellence in the plant-based sector
With the plant-based market experiencing rapid growth, it's more important than ever to recognize companies that are pushing the boundaries of innovation and sustainability in this space, creating a positive impact that inspires others to follow their lead.
"We are excited for this year's edition of the International V-Label Awards. I am very curious about the submissions from producers and retailers that want to showcase their innovative vegan products that are better for the planet and animals," said Martin Ranninger, V-Label International's Co-Director. "I look forward to collaborating with both our internal and external expert partners who will be judging this year's submissions."
The International V-Label Awards has been a key player in recognizing excellence in the plant-based sector. The 2022 edition saw 260 entries from over 30 countries, and this year's edition promises to be even more impactful. The aim is to shine a spotlight on companies that are making a difference in the plant-based industry, as well as to encourage innovation and creativity in the sector.
"It was encouraging to know that we were not the only ones who clearly believed in our mission and impact," shared Deniz Ficicioglu and Jacob von Manteuffel, founders of BettaF!sh, one of the Finalists of the 2021 edition, and Winners of the 2022 Awards.
Looking at the full story – from ingredient sourcing to packaging design
With a renewed focus on impact, the categories have slightly transformed: this year's expert-judged categories are Sustainability, Innovation, and Marketing & Branding as a new category – alongside the popular Consumers' Choice Award.
"Good marketing is essential for making veganism more accessible and appealing to a wider audience. By showcasing the benefits of vegan products, dispelling stereotypes, and creating demand, effective marketing can increase the availability and affordability of vegan options, as well as contribute to a more sustainable and compassionate world," said Nikolett Konkoly, Program Manager of the V-Label Awards, on why the Marketing & Branding category was introduced this year.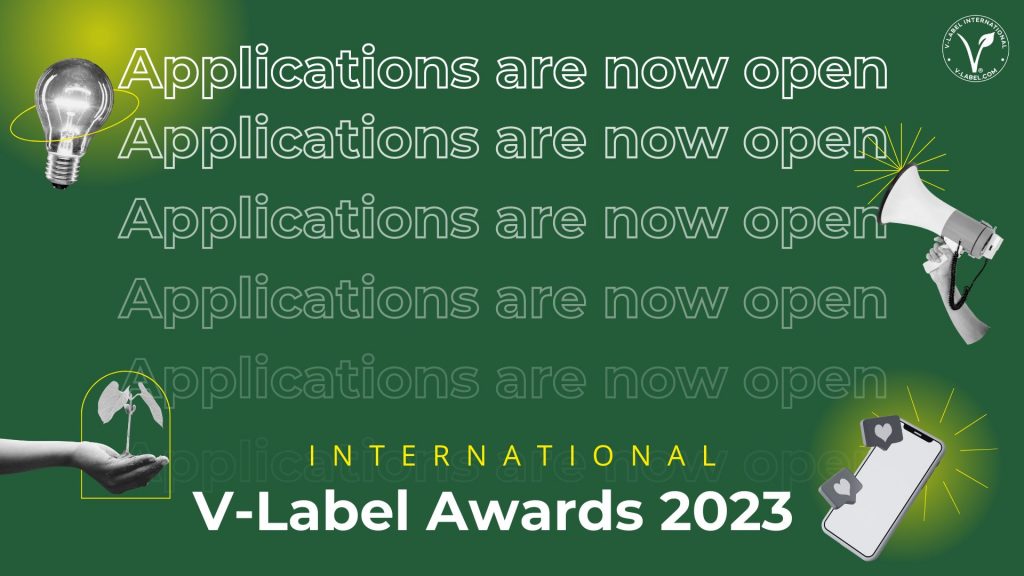 Online application and expert jury
Similarly to last year, all categories are open for vegan food products, beverages, cosmetics, and non-food products alike. Brands can easily submit their applications online: the entry forms comprise both general and category-specific questions, and various media files can be uploaded to support the nomination. The questions get scored automatically, and the highest-scoring entries will be handed over to an expert jury board for final evaluation.
The expert jury board includes influential entrepreneurs in the vegan space, such as Sonalie Figueiras of Green Queen or Vikas Garg of social media app abillion, as well as representatives of some of the most prominent organizations and media outlets in the plant-based scene, such as ProVeg Incubator or Vegconomist.
Join the biggest celebration of the plant-based movement – submit your vegan products to the International V-Label Awards now, and enjoy the Early Bird discount until June 16th.
For more information about the program, including information on categories, eligibility, prizes, past winners, and how to apply, visit awards.v-label.com.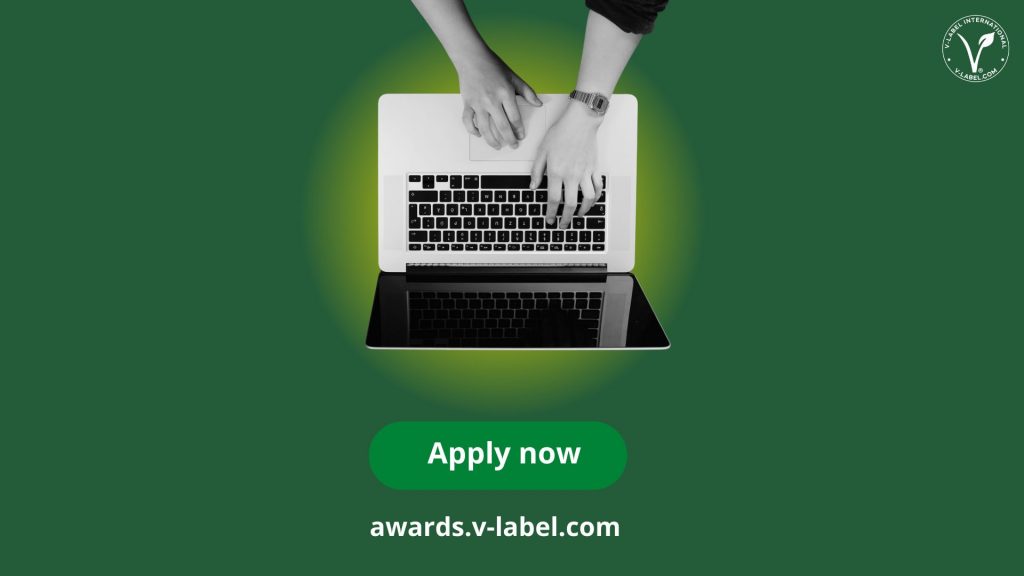 About V-Label:
V-Label is the world's leading vegan and vegetarian trademark, with over 50,000 certified products worldwide. V-Label is committed to helping consumers make informed and conscious choices, as well as supporting brands in entering and succeeding in the plant-based industry, while amplifying the stories of those driving the plant-based movement.
Press contact: nikolett.konkoly@v-label.com