Join the future of the plant-based market with V-Label
Market opportunities, consumer insights, certification process
Europe's plant-based market grew by 49% in 2020, and numbers will still grow explosively until 2050 with an estimated sales of $1.4 trillion, according to the latest studies.
V-Label is the world's leading vegan and vegetarian trademark and asked 23,000 consumers from all over Europe about their shopping behavior. The result? An impressive file of important data such as the fact that 91% out of 21,000 participants prefer products with a certification such as the V-Label when buying vegan or vegetarian products.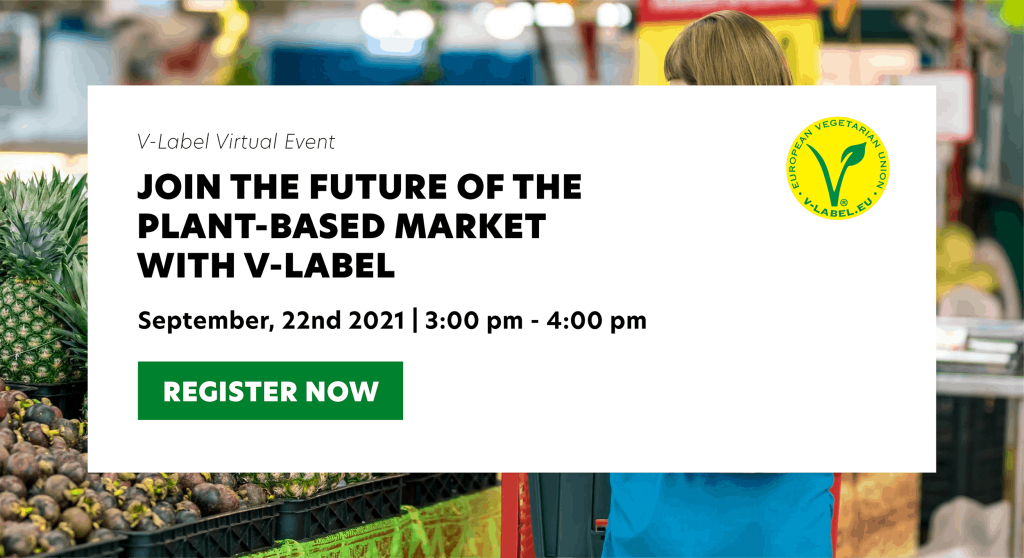 There will be an opportunity to ask the panelists questions at the end of the event during our Q&A session.
For this event, we are featuring top speakers from all over Europe:
Katharina Kretschmer | Head of V-Label Germany, ProVeg International
Jenifer Linares Leyva | Marketing Project Manager, V-Label
Swantje Tomalak | Event moderator and Project Manager for VeggieWorld France and 1·2·3 Veggie
About V-Label
Across the globe, more than 50,000 products from more than 4,300 licensees now carry V-Label. V-Label, established in Switzerland in 1996, is an internationally recognized, registered seal for labeling vegan and vegetarian products and services. It is a reliable, go-to shopping guide for consumers.